MACHINE HEAD NEWS!
September 1, 2011, posted by Crumbs
Win Metal Hammer Fanpack signed by Robb Flynn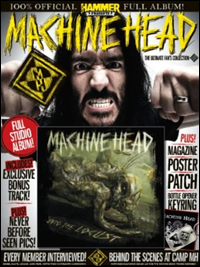 Metal Hammer is giving away five killer prize bundles each featuring a Machine Head t-shirt signed by Robb Flynn and a copy of the official "Unto The Locust" album Fanpack.

"We have five wicked Machine Head prize bundles! The prize includes a Machine Head fanpack and a Machine Head t-shirt signed by Robb Flynn himself.

Metal Hammer are set to release Machine Headís next album Unto The Locust in the UK with a special edition fan-pack! As well as the album itself, the pack comes complete with a 132Ėpage special issue, including exclusive behind-the-scenes access to the making of the new album, extensive interviews with every member, never-before-seen historic shots from the bandís personal collections, a guide to their custom rigs, and a diary of their massive Mayhem tour happening this summer, this is the ultimate companion to the long-awaited follow-up to The Blackening, Metal Hammerís album of the decade.And thatís not all. This exclusive fanpack also includes a 100% official patch, Machine Head bottle opener key ring and poster. This is your chance to be part of Machine Head history!"

Enter the competion here >>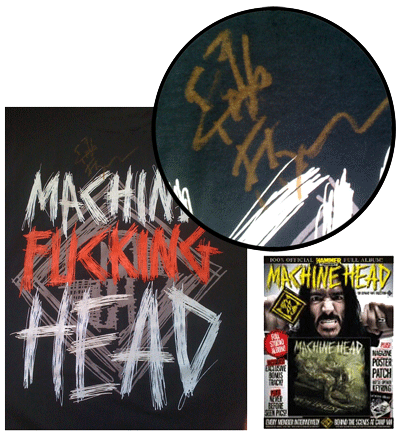 TakeMyScars.com - A Place Dedicated to the Mighty Machine Head!