MACHINE HEAD, have announced the 2nd leg of their North American Tour - Freaks & Zeroes Tour 2018
Posted: Jul 10, 16:54, by Crumbs
MACHINE HEAD, have announced the second leg of their North American tour in support of their new album, Catharsis. The upcoming dates also include...
Machine Head as Ten Ton Hammer in Fukuoka, Japan
Posted: Jul 10, 14:24, by Crumbs
Machine Head had to cancel the July 8 show in Fukuoka, Japan due to a typhoon that flooded the roads and got the gear stuck 300 km away. But they did play anyway...
Machine Head Cancels Four Dates of the Upcoming European Tour
Posted: Mar 12, 20:20, by Crumbs
In light of ongoing health issues and recent cancellations on our US tour we are having to make some necessary changes to the forthcoming European tour...
I'm killing you, hand on the trigger - pull it. Your final thought'll be a bullet in your fuckin' head!
/Trephination, 2001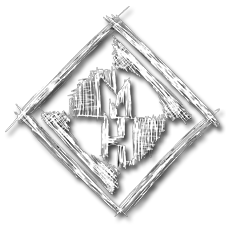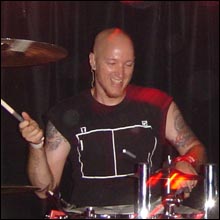 Dave McClain is having fun during a "secret" gig under the name "Imperium" in San Francisco on October 17th, 2003!
Photo by: DirtJunior.com

| | |
| --- | --- |
| Shows in database: | 1830 |
| Songs in database: | 184 |
| Articles in database: | 891 |
| Forum Posts: | 43671 |
| Registered Users: | 1641 |
Freaks & Zeroes Tour 2018
| | |
| --- | --- |
| Oct 4, 2018 - Sacramento, CA, US | |
Freaks & Zeroes Tour 2018
| | |
| --- | --- |
| Oct 6, 2018 - Missoula, MT, US | |
Freaks & Zeroes Tour 2018
| | |
| --- | --- |
| Oct 8, 2018 - Calgary, AB, Canada | |
Freaks & Zeroes Tour 2018
| | |
| --- | --- |
| Oct 9, 2018 - Edmonton, AB, Canada | |
Catharsis World Tour 2018
| | |
| --- | --- |
| Jul 24, 2018 - Perth, Australia | |
Catharsis World Tour 2018
| | |
| --- | --- |
| Jul 21, 2018 - Melbourne, Australia | |
Catharsis World Tour 2018
| | |
| --- | --- |
| Jul 20, 2018 - Sydney, Australia | |
Catharsis World Tour 2018
| | |
| --- | --- |
| Jul 18, 2018 - Brisbane, Australia | |
Catharsis World Tour 2018
| | |
| --- | --- |
| Jul 24, 2018 - Perth, Australia | |
Catharsis World Tour 2018
| | |
| --- | --- |
| Jul 21, 2018 - Melbourne, Australia | |
Catharsis World Tour 2018
| | |
| --- | --- |
| Jul 20, 2018 - Sydney, Australia | |
Catharsis World Tour 2018
| | |
| --- | --- |
| Jul 18, 2018 - Brisbane, Australia | |