MACHINE HEAD ANNOUNCE NEW ALBUM CATHARSIS AND WORLD TOUR!
Posted: Sep 18, 16:32, by Crumbs
It's been far too long since we've demolished venues in America, we have had an awesome and productive break writing our new album "Catharsis"...
TakeMyScars.com celebrates 10 years today!
Posted: Aug 17, 14:52, by Crumbs
On August 17th, 2007, TakeMyScars.com was launched. It was a fansite for the mighty San Francisco Bay Area metal titans Machine Head...
ROBB'S 50TH BIRTHDAY BASH! July 22nd
Posted: May 11, 10:28, by Crumbs
Yes ladies and gentlemen, this July our fearless leader Robb Flynn will officially be a Quinquagenarian!!?? He only turns half-a-century this year, don't miss this...
Here's to a generation scared and always wondering why. Instead of playing doctor, we play shoot each other and die.
/Blank Generation, 2001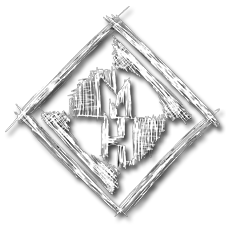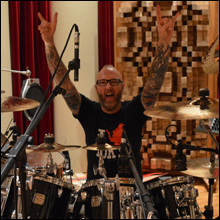 Dave McClain in Jingletown Studios. March 2014.
Photo by: Ulf Kristensson

| | |
| --- | --- |
| Shows in database: | 1733 |
| Songs in database: | 160 |
| Articles in database: | 881 |
| Forum Posts: | 40584 |
| Registered Users: | 1030 |
Catharsis World Tour 2018
| | |
| --- | --- |
| Jan 25, 2018 - Phoenix, AZ, US | |
Catharsis World Tour 2018
| | |
| --- | --- |
| Jan 27, 2018 - Albuquerque, NM, US | |
Catharsis World Tour 2018
| | |
| --- | --- |
| Jan 29, 2018 - San Antonio, TX, US | |
Catharsis World Tour 2018
| | |
| --- | --- |
| Jan 30, 2018 - Dallas, TX, US | |
An Evening With Machine Head
| | |
| --- | --- |
| Mar 19, 2016 - Clermont Ferrand, France | |
An Evening With Machine Head
| | |
| --- | --- |
| Mar 18, 2016 - Reims, France | |
An Evening With Machine Head
| | |
| --- | --- |
| Mar 16, 2016 - Paris, France | |
An Evening With Machine Head
| | |
| --- | --- |
| Mar 15, 2016 - Luxembourg City, Luxembourg | |
Catharsis World Tour 2018
| | |
| --- | --- |
| Mar 7, 2018 - Seattle, WA, US | |
Catharsis World Tour 2018
| | |
| --- | --- |
| Mar 6, 2018 - Vancouver, BC, US | |
Catharsis World Tour 2018
| | |
| --- | --- |
| Mar 5, 2018 - Portland, OR, US | |
Catharsis World Tour 2018
| | |
| --- | --- |
| Mar 3, 2018 - Oakland, CA, US | |