Metal Hammer's Greates Debut Album of the past 30 Years
Posted: Aug 24, 2016, by Crumbs
To mark Metal Hammer magazine's 30th birthday next month, we're looking back at the past three decades of rock and metal to celebrate the best music on planet Earth...
"Is There Anybody Out There?" Cracks Top 40 Of U.S. Active Rock Chart
Posted: Aug 19, 2016, by Crumbs
MACHINE HEAD's latest track, "Is There Anybody Out There?", cracked the Top 40 on the Active Rock chart in the United States. It marks the first time any Nuclear Blast...
Robb Flynn Interview from Full Metal Jackie Radio Show
Posted: Jul 26, 2016, by Crumbs
Vocalist/guitarist Robb Flynn of MACHINE HEAD was interviewed on the July 15-17 edition of Full Metal Jackie's nationally syndicated radio show. A few excerpts follow...
We build cathedrals to our pain

Establish monuments to atain

Freedom from all of the scars and the sins

Lest we drown in the darkness within
/Darkness Within, 2011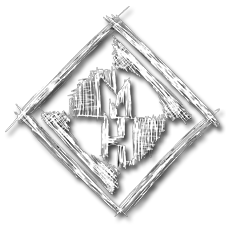 Robb Flynn during "The Black Crusade Tour" in Amsterdam, Holland on November 30, 2007
Photo by: Geert Kroes

| | |
| --- | --- |
| Shows in database: | 1703 |
| Songs in database: | 160 |
| Articles in database: | 878 |
| Forum Posts: | 39246 |
| Registered Users: | 828 |
An Evening With Machine Head
| | |
| --- | --- |
| Mar 19, 2016 - Clermont Ferrand, France | |
An Evening With Machine Head
| | |
| --- | --- |
| Mar 18, 2016 - Reims, France | |
An Evening With Machine Head
| | |
| --- | --- |
| Mar 16, 2016 - Paris, France | |
An Evening With Machine Head
| | |
| --- | --- |
| Mar 15, 2016 - Luxembourg City, Luxembourg | |
An Evening With Machine Head
| | |
| --- | --- |
| Mar 19, 2016 - Clermont Ferrand, France | |
An Evening With Machine Head
| | |
| --- | --- |
| Mar 18, 2016 - Reims, France | |
An Evening With Machine Head
| | |
| --- | --- |
| Mar 16, 2016 - Paris, France | |
An Evening With Machine Head
| | |
| --- | --- |
| Mar 15, 2016 - Luxembourg City, Luxembourg | |