MACHINE HEAD NEWS!
October 20, 2015, posted by Crumbs.
Video: Game Over (3 cam mix) from "Eastern European Tour"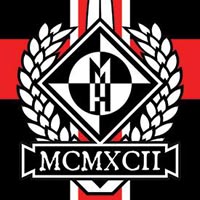 I've finally started to go through and edit all the footage I've filmed during the week I joined the "An Evening With Machine Head" tour through "Eastern Euroupe".

This is the first clip, "Game Over" shot during three nights in Zagreb (Croatia), Belgrade (Serbia) and Bucharest (Romania) on Sept 20-23, 2015.




Source: TakeMyScars.com
TakeMyScars.com - A Place Dedicated to the Mighty Machine Head!