MACHINE HEAD NEWS!
September 1, 2012, posted by Crumbs
Robb Flynn Announces Love/Death Contest Winner!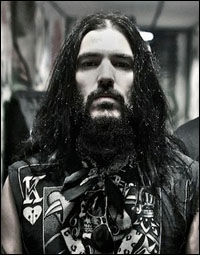 Metal Hammer recently launched a competition that gave their readers the chance to create a custom design for Robb Flynn's Epiphone Love/Death Baritone Flying-V. The competition was fierce but Robb himself has chosen a winner. Watch the video below and see which four finalists will be receiving a brand new Epiphone Robb Flynn Love/Death Baritone Flying-V signed by Robb and which design will be made into an actual custom guitar for Robb to use on stage!





TakeMyScars.com - A Place Dedicated to the Mighty Machine Head!