October 17, 2019, posted by Crumbs.
ROBB FLYNN Explains "Do Or Die" Lyrical Inspiration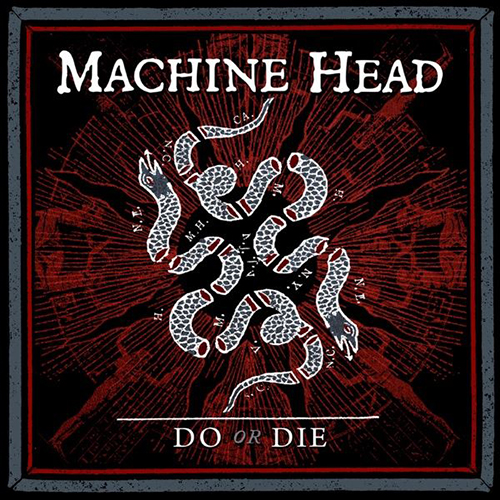 MACHINE HEAD frontman Robb Flynn has revealed the lyrical inspiration for his band's new song "Do Or Die".

Released last Friday (October 11), "Do Or Die" has been described by some fans and media outlets as a "diss" track aimed at MACHINE HEAD's detractors, in particular those who have been critical of the band's last album, 2018's "Catharsis".

Earlier today, Flynn took to his Instagram to discuss the lyrics for the new song and to explain how he has managed to keep MACHINE HEAD going for nearly three decades in the face of at times seemingly insurmountable challenges.

Robb wrote: "If you're an angry person, then you know what it means when there's a fury inside you that simmers just below the surface. For me it's a rage that can fill my mouth (and in the past, my fists) with bile and I'm not satisfied until that bile's reached its victim. ⁠⠀
⁠⠀
"I, like so many of us, am fucked up in the head. I've felt as if the world was against me from the day I was born. My upbringing, like millions of others, was fueled by an uncontrollable rage. So those like me, we learned to put on a happy face for society, a laugh here, a smile there, but deep down that rage never goes away.⁠⠀
⁠⠀
"That same rage has helped guide me through 33 years in the music business. You don't last this long in this business being 'happy.' Happy is contentment and that's never been me. You last in the music business due to a hatred inside. A hatred that burns a fire so bright, that it can only be extinguished by music.⁠⠀
⁠⠀
"It's made for some beautiful hate filled songs...⁠⠀
⁠⠀
"However, living with that fire inside comes with consequences. ⁠⠀
⁠⠀
"It is a gift and a curse.⁠⠀
⁠⠀
"I write songs for a living, but I also write songs to live. ⁠⠀
⁠⠀
"Some people love them and connect with them beyond my wildest dreams, some people hate them and wish they never heard 'em, and that's okay too. ⁠⠀
"I've taken my lumps, I'm still standing and I'm never going away. In fact, I'm coming back hard as fucking nails.⁠⠀
⁠⠀
"This is 'Do Or Die'."

"Do Or Die" was produced by Flynn and Zack Ohren (FALLUJAH, ALL SHALL PERISH) at Sharkbite Studios in Oakland, California. It was mixed by Russ Russell (AT THE GATES, NAPLAM DEATH, SIKTH) at Parlour Studios in the United Kingdom. The mastering was handled by Gene Grimaldi at Oasis Mastering in Burbank, California.

The "Do Or Die" cover artwork was created by Marcelo Vasco and can be seen above.

"Do Or Die" was recorded last December by Flynn, bassist Jared MacEachern and WARBRINGER drummer Carlos Cruz.

Cruz stepped in to play on "Do Or Die" following the departure of MACHINE HEAD's longtime drummer Dave McClain.


Source: Blabbermouth.net