MACHINE HEAD NEWS!
August 25, 2014, posted by Crumbs.
Pictures from Gothenburg is up!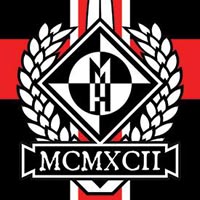 A whole bunch of pictures is uploaded on the Gothenburg 22nd show page. Huge thanks to Robb, Dave, Phil, Jared and the Machine Head crew for making this day very special as you can see in the pictures.

Check 'em out here >>


Source: TakeMyScars.com
TakeMyScars.com - A Place Dedicated to the Mighty Machine Head!