September 17, 2008, posted by Crumbs.
More Artwork From Machine Head's "The Blackening Special Edition"!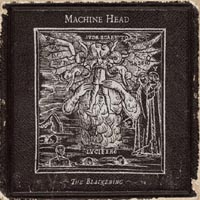 The designer Don Clark, also the guitarist of the Seattle band Demon Hunter talks about the artwork of Machine Head's "The Blackening Special Edition":

First off, let me start off by talking about Machine Head — in general.

I remember when my buddy Brandon Ebel first told me about the band's first album Burn My Eyes in 1994, shortly after its release. At the time, I was playing in hardcore bands and deep into that scene, but metal was also a huge part of my life. Fear Factory, Sepultura, Prong, Metallica (obviously), Pantera, Slayer … the list goes on. So, when I heard Burn My Eyes … I was obviously floored. I even remember the day I drove down to Tower Records (RIP) on Broadway Street in Sacramento to pick it up — and the moment I popped it in the CD deck. It had that new American thrash sound that I loved, but it had something else — "Davidian." To this day, I don't know if it gets better than that opening riff, following by the classic line "LET FREEDOM RING WITH A SHOTGUN BLAST!" I still get chills when I hear it. From that moment on, Machine Head were my metal band of choice, trumping all others.

When 1997 came along, and The More Things Change was released, the song "Ten Ton Hammer" hit me like a giant bag of bricks, reminding me of that feeling I had three years earlier when I heard "Davidian." Now, 14 years and five albums later, Machine Head haven't let up one bit. The Blackening is a perfect example of that — classic thrash, classic Machine Head — and heavy as hell. It may even be their defining album. Based on their entire catalog, that is quite an accomplishment.

It was always a remote dream to start a band that combined our love of mid-'90s American thrash with our love of Swedish metal, British rock, punk, hardcore, modern and alternative rock. As many of you know, Ryan and I also play in the band Demon Hunter — a project we started in 2002. We've been blessed with an overwhelming and positive response to the band — from various band members to metal fans. We've experienced success we could have never imagined and the DH fans are the absolute best. But, let me state for the record that there would absolutely be NO Demon Hunter without Machine Head. Bottom line.

I was finally able to meet Robb Flynn and rest of the crew at this year's Grammy Awards. Our topic of conversation ranged from parenting to Throwdown singer Dave Peters' antics to Machine Head's upcoming Special Edition release of The Blackening. Robb mentioned that he dug some of our previous CD packages and was interested in us taking a stab at re-working the original art for The Blackening. So… here we are.




Robb wanted to keep the overall look of the original release intact, but with a new spin. He had the idea of giving all of the art a worn "old book" feel, so we did just that. For the digipack (Europe) and o-card slipcase (US), we took some of the original elements and spun them into this vintage book style. We did decide to change up the line art for the cover and we replaced the original "Mirror Which Flatters Not" image with the "Lucifero" image — which was originally on the back inlay of The Blackening.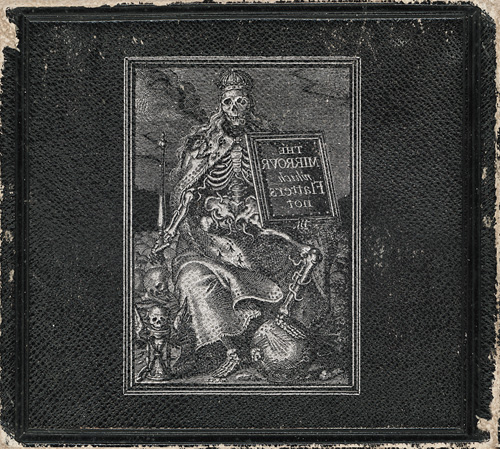 The rest of the images are taken from the Special Edition digipack and o-card slipcase artwork.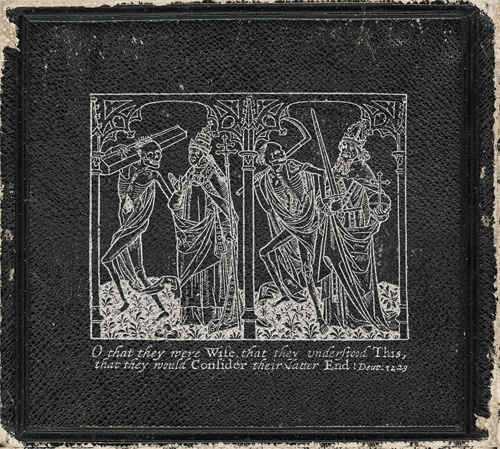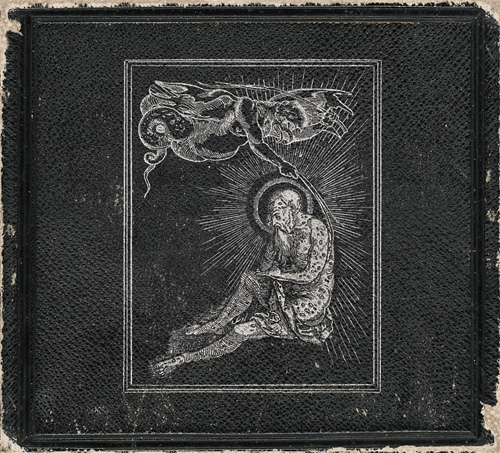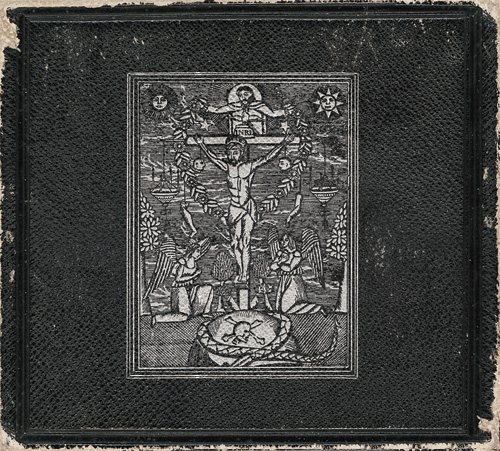 There will be two versions arriving in stores October 27. In the U.S. we'll be seeing a two-disc set, complete with a new o-card slipcase, The Blackening + two bonus songs (one is a cover of Metallica's Battery — which is just epic) and a DVD featuring live performances, music videos and the making of The Blackening.

Overseas, the release will feature a three-disc set. Disc one contains The Blackening. Disc two features b-sides and rarities like "Ten Ton Hammer - The Extended Mix" and "Aesthetics Of Hate (Thrashter-piece Demo Version)." Disc three is the same as the U.S. edition — live performances, music videos and the making of The Blackening.

Many thanks to Robb and the boys. We had a blast working on this. Oh, and Robb … we're available for album #6 :)"


Source: Headbangersblog.mtv.com