MACHINE HEAD NEWS!
April 23, 2019, posted by Crumbs.
Machine Head's 1997 Live Set At The 'Dynamo Open Air' Festival Gets CD Release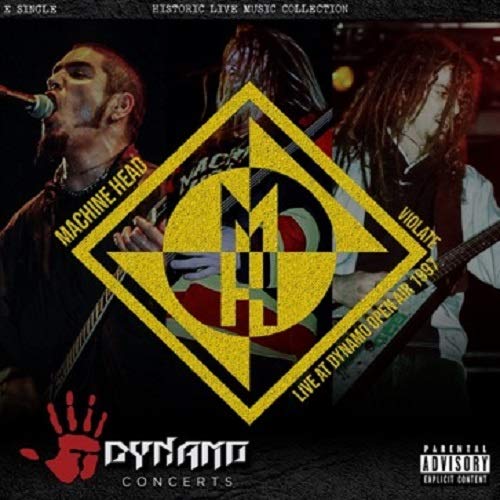 The ongoing 'Dynamo Concerts' series of live releases will see Machine Head's set from the 1997 edition of the annual 'Dynamo Open Air' festival arrive in stores on July 19th. The effort will carry the title of "Live At Dynamo Open Air 1997" and will feature the below track listing. You can pre-order the effort now over at Amazon.

01 – "Davidian"
02 – "Take My Scars"
03 – "Struck A Nerve"
04 – "A Thousand Lies"
05 – "Ten Ton Hammer"
06 – "The Frontlines"
07 – "Old"
08 – "Violate"
09 – "Hard Times"
10 – "Block"

This particular series of live concert releases has been curating numerous past shows from the Eindhoven, Netherlands metal festival, including 1998 shows from Pantera and Soulfly. Live sets Dimmu Borgir and Deftones played at the 1998 edition of festival are due in stores on May 17th and May 24th respectively.

Product details
Audio CD (July 19, 2019)
Number of Discs: 1


Source: Theprp.com
TakeMyScars.com - A Place Dedicated to the Mighty Machine Head!