MACHINE HEAD NEWS!
July 7, 2008, posted by Crumbs.
Machine Head is on the road to Seattle, WA!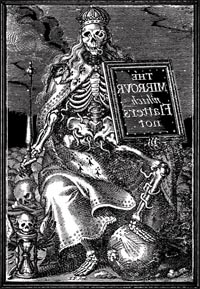 A few hours ago, Machine Head and crew left Oakland, CA for a 800 miles (1200 km) road trip for the "Rockstar Energy Tour" kick-off in Seattle, WA on Wednesday night. The tour will continue for a month and a half, finishing of the 30+ shows in Buffalo, NY on August 18th.

Machine Head will headline the Jägermeister Stage and the set times are set like this:

HOT TOPIC STAGE
2:20-2:50 The Red Chord
3:15-3:45 36 Crazyfists
4:15-4:45 Suicide Silence
5:15-5:45 Black Tide
6:25-7:00 Underoath

JÄGERMEISTER STAGE
2:50-3:15 Jäger Band
3:45-4:15 Airbourne
4:45-5:15 Walls of Jericho
5:55-6:25 Five Finger Death Punch
7:00-7:35 Machine Head

MAYHEM STAGE
5:45-6:25 Mastodon
7:30-8:10 Dragonforce
8:35-9:35 Disturbed
10:05-11:05 Slipknot



Source: TakeMyScars.com
TakeMyScars.com - A Place Dedicated to the Mighty Machine Head!