MACHINE HEAD NEWS!
July 4, 2014, posted by Crumbs.
Machine Head Settle Litigation Dispute With Adam Duce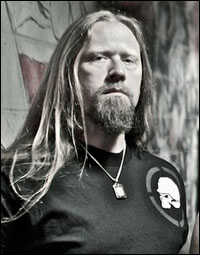 July 3, 2014 San Francisco, CA
A $1.8 million dollar litigation suit filed against heavy metal recording artist Machine Head, manager Joseph Huston, record label Nuclear Blast, and current-bassist Jared MacEachern by former-Machine Head bassist Adam Duce was settled yesterday in San Francisco, CA. The terms of the deal will remain confidential but both sides were able to reach a satisfactory agreement.

All claims in the dispute have been dropped against all parties named including but not limited to the $800,000 dollar suit against the band for breach of fiduciary duty and interference with prospective economic advantage, as well as the bizarre $1,000,000 dollar defamation suit against singer / guitarist Robb Flynn regarding a blog the guitarist posted.

It was mediated by Gail Migdal Title, with the litigation team for Machine Head handled by Kari Keidser, Dawn Coulson and Randall Rich of Epps & Coulson, along with long-time Machine Head entertainment lawyer Scott Harrington.

Machine Head will hit the road in the U.S. July 8th with Anti Mortem on the Killers & Kings tour, and will release their as-yet untitled 8th album (their first with new-bassist Jared MacEachern) in November.


Source: Machine Head Facebook
TakeMyScars.com - A Place Dedicated to the Mighty Machine Head!