MACHINE HEAD NEWS!
October 6, 2009, posted by Crumbs.
Machine Head Announce Only U.S. Headline Show in 2009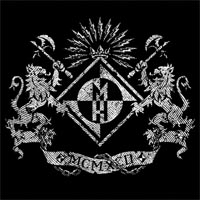 FOR IMMEDIATE RELEASE

Oakland, CA - Fresh off of main support dates with Metallica and a hugely successful run of major European festivals, Bay Area titans MACHINE HEAD announce a very special headline show at The Crazy Donkey in New York, in preparation for their run of Canadian Carnage dates with Slayer and Megadeth. MACHINE HEAD plan on doing a full headlining set with production and a unique set list that promises to cover their impressive and controversial 15 year career.

In the wake of their Grammy-nominated album The Blackening, MACHINE HEAD faced harsh penalties for their lyrics, and shockingly, were banned from several Disney-owned clubs for what Disney concert promoters deemed "negative imagery," "inflammatory lyrics" and "undesirable fans."

MACHINE HEAD stood their ground, however, and went on to headline the Jagermeister stage on the Mayhem Festival, and just returned from a triumphant headlining spot atop this years (20th Anniversary) Wacken Festival in Germany to 85,000 people. MACHINE HEAD guitarist Phil Demmel had this to say, "We are extremely excited to announce our only U.S headline show this year, and to have it be in New York is going to be insane!!!" Added singer Robb Flynn, "We really felt like doing something special for the U.S. fans to get ready for the Canadian Carnage dates. What better place to do it than with our maniacal fanbase in New York!!!"

MACHINE HEAD will play their sole U.S. headline show on Friday, November 6th at Club Loaded At The Crazy Donkey in New York. Support comes from Stillborn recording artist Thy Will Be Done, Ferret recording artist This Or The Apocalypse, Roadrunner Records recording artist Mutiny Within and more. For more detailed information, go to the promoters' website at ClubLoaded.com.


Source: MachineHead1.com
TakeMyScars.com - A Place Dedicated to the Mighty Machine Head!