The Blackening Limited Tour Edition + 1DVD, 2007
Title: The Blackening Limited Tour Edition + 1DVD
Release date: 2007
Chart Position:
Sold copies:
Producer: Robb Flynn
Label: Roadrunner Records
Shop:
Producer: Robb Flynn
# - Track listing:
1 - Clenching the Fists of Dissent
5 - Slanderous
6 - Halo
7 - Wolves

A two-disc special edition packaged in a silver foil-enhanced slipcase. The second disc was a DVD featuring a cover-version of the Metallica song "Battery," a video entitled "The Making of The Blackening", and a 2006 tour documentary "Sounds of the Underground Tour Diary".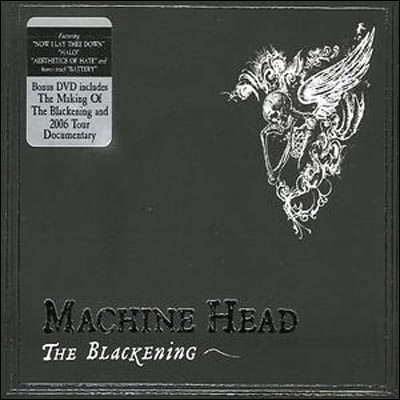 TakeMyScars.com - A Place Dedicated to the Mighty Machine Head!