The Black Procession - 10" Vinyl, 2011
Title: The Black Procession - 10" Vinyl
Release date: April 16th, 2011
Chart Position:
Sold copies:
Producer:
Label: Roadrunner Records
Shop:
Producer:
# - Track listing:
1 - Beautiful Mourning [Live]
2 - Bite the Bullet [Live]
3 - Halo [Live]

Includes 3 previously unreleased live tracks that were recorded along 2010's Black Procession Tour. Released celebrating "Record Store Day" 2011.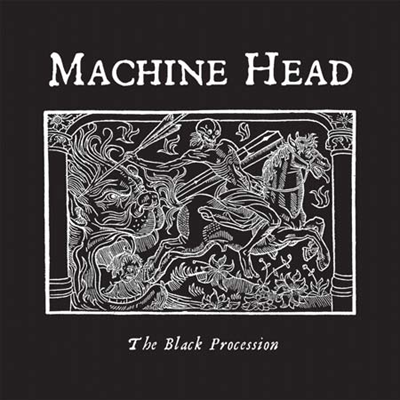 TakeMyScars.com - A Place Dedicated to the Mighty Machine Head!