Civil Unrest, 2020
Title: Civil Unrest
Release date: 2020-06-17
Chart Position:
Sold copies:
Producer:
Label: Nuclear Blast
Shop:
Producer:
# - Track listing:
1 - Stop The Bleeding
2 - Bulletproof

Civil Unrest is a 2-song digital single, featuring A-side, "Stop The Bleeding" and B-side, "Bulletproof," with the former featuring additional guest vocals from Killswitch Engage frontman, Jesse Leach. This pair of fierce protest anthems were both written days after the back-to-back murders of George Floyd and Ahmaud Arbery. They are not for the faint of heart.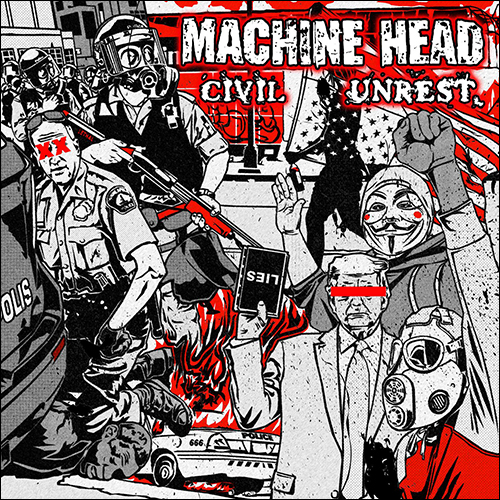 TakeMyScars.com - A Place Dedicated to the Mighty Machine Head!