MACHINE HEAD NEWS!
June 29, 2011, posted by Crumbs
MACHINE HEAD's 'Unto The Locust' To Be Released In U.K. With Special-Edition Fan Pack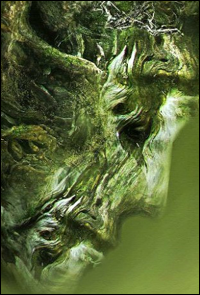 Metal Hammer magazine will release MACHINE HEAD's next album, "Unto The Locust", in the U.K. with a special-edition fan pack. Complete with 132–page special issue with exclusive behind-the-scenes access to the making of the new album, extensive interviews with every member, never-before-seen historic shots from the band's personal collections, a guide to their custom rigs, and a diary of their massive Rockstar Energy Drink Mayhem Festival tour happening this summer, this is the ultimate companion to the long-awaited follow-up to "The Blackening", Metal Hammer's "album of the decade." And that's not all. This exclusive fan pack also includes a 100% official patch, sticker sheet and poster. This is your chance to be part of MACHINE HEAD history!

"This is gonna be fucking awesome! It's ridiculous," says MACHINE HEAD guitarist/vocalist Robb Flynn of the venture. "I can't believe that there's going to be a magazine about us with a special edition of our new album. It's pretty mind-blowing, really. It's something really fuckin' cool for the fans, and it's something incredible for us, too. We're all really stoked on this new record and we can't wait for everyone to hear what we've been doing in the studio. Releasing it this way on newsstands (not just record stores) makes it way cooler!

"You guys know how to make magazines, man! People over here in the U.S. need to look at the U.K. and how you make magazines. You guys make people care about this stuff and you're real music fans. Get your niche and fuckin' ride it! People want cool shit and cool interviews. We're pumped about the whole idea."

Pre-order your copy of "Unto The Locust" at this location.

"Unto The Locust" will be made available in late September via MACHINE HEAD's longtime label Roadrunner Records. The CD was recorded at JingleTown Studios in Oakland, with frontman Robb Flynn producing.


TakeMyScars.com - A Place Dedicated to the Mighty Machine Head!