MACHINE HEAD NEWS!
March 27, 2019, posted by Crumbs.
MACHINE HEAD have re-recorded BURN MY EYES live in the studio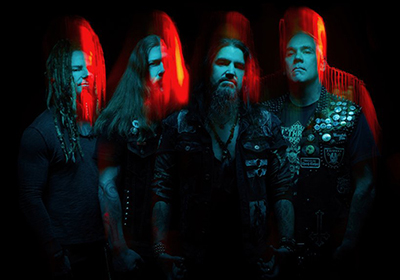 Following yesterday's huge news that Machine Head will be celebrating the 25th anniversary of debut album Burn My Eyes with a very special anniversary tour, frontman Robb Flynn has told Kerrang! that there are other plans in the works, too.

On top of the band's UK and European shows – in which original drummer Chris Kontos and original guitarist Logan Mader will be joining Machine Head onstage again to play Burn My Eyes in full – Robb has promised that a re-recorded version of the album is also on the way in some capacity.

"This Burn My Eyes tour is happening, but it's still six months away," Robb explains. "As Kerrang! have speculated, we are recording new music. We are getting to release new music. In fact, the line-up that'll be going out on tour have actually gone and re-recorded Burn My Eyes live in the studio. We plan on dripping that out song-by-song. It'll probably be digital-only – just something cool to help celebrate. We filmed ourselves doing it so there'll probably be some play-through videos, too. It's so cool seeing us playing those songs again for the first time, like, 'How does that riff go?' or, 'What was that lyric again?' There are mistakes, but we just left them in. It was just part of this really special, fun, positive moment."


Source: Kerrang
TakeMyScars.com - A Place Dedicated to the Mighty Machine Head!