MACHINE HEAD NEWS!
July 24, 2012, posted by Crumbs.
MACHINE HEAD: 'Inside The Machine' Book Cover Unveiled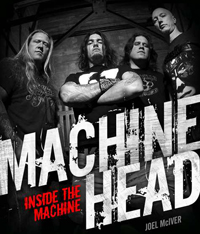 "Inside The Machine", the first biography of San Francisco Bay Area metallers MACHINE HEAD, is set for worldwide release on October 15 by Omnibus Press. The author, Joel McIver, has previously written books about and in co-operation with artists such as SLAYER, TOOL, MOTÖRHEAD, BLACK SABBATH and many other rock and metal legends, including the bestselling 2004 volume "Justice For All: The Truth About Metallica". The book features a foreword by ex-MACHINE HEAD drummer Chris Kontos, and its cover can be seen below.

McIver told BLABBERMOUTH.NET: "'Inside The Machine' is an unauthorized book, but damn, I'm proud of it. I've interviewed Robb Flynn, Adam Duce, Phil Demmel and Dave McClain so many times over the years that a book had to be written sometime. The story of MACHINE HEAD's rise, fall and rise again is pretty much unprecedented in heavy music, and I've added first-hand detail to the story from interviews with band friends and associates. I've also taken a rather different approach to the band's catalogue. The usual approach that critics take is to dismiss MACHINE HEAD's late-90s and early-00s albums as watered-down nu-metal, which is a long way from the whole truth: if you're looking for a fresh viewpoint, you'll find it here."

The official book description: "Over 17 years and eight albums, heavy metal band MACHINE HEAD have sold millions of units, earned a Grammy nomination and won personal awards from various magazines. The story is a classic 'rise, fall and rise again' scenario — they exploded onto the metal scene in 1994, enjoyed a successful string of albums and then lost their way in the nu-metal era. Now they are in the middle of one of metal's most acclaimed comebacks. Joel McIver has interviewed all the band-members several times and has a unique insight into their rollercoaster story, which includes alcohol addiction, inter-band brawls and therapy, sackings, near-splits and two decades of the heaviest music known to man, delivered all over the world."

For more information, visit http://www.joelmciver.co.uk.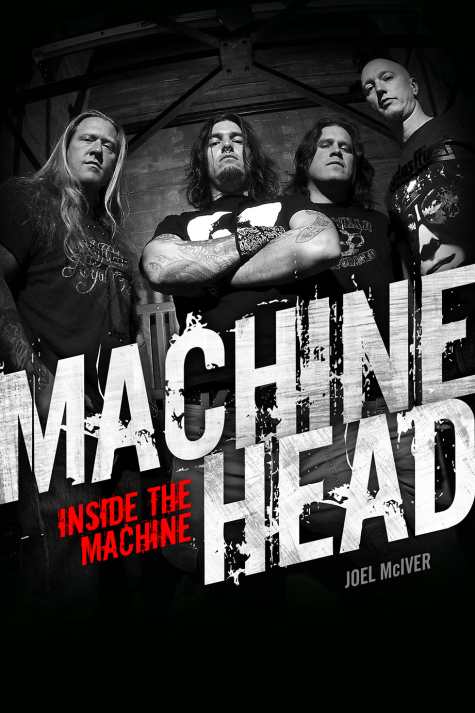 Source: Blabbermouth.net
TakeMyScars.com - A Place Dedicated to the Mighty Machine Head!