MACHINE HEAD NEWS!
May 11, 2009, posted by Crumbs
Chance to win tickets to MH Luxembourg Show!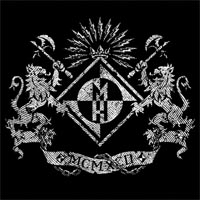 "If you wanna see Machine Head in concert in the Luxembourg and win 3 tickets for 2 persons, answer the following question:

1. Who produced "The Blackening"?

2. Quote two other names of group under which Machine Head has already played?

3. What was the name of the venue during the concert in 2001 in the Luxembourg?

4. What's the capacity of Rockhal?

5. In 1998, Robb recorded a title with another band. Name this band.

Bonus question:
According to question 5 - What's the name of the album and the title of this song?"

People can find help on our website and Rockhal.lu and the answer must be send on my e-mail : webmaster@machinehead.fr


TakeMyScars.com - A Place Dedicated to the Mighty Machine Head!