The General Journals: "Now We Die" Has Officially Leaked
Posted: Sep 25, 18:31, by Crumbs
And why am I telling you this information? Information that just a few years ago, labels and bands would have been trying their hardest to pull down from torrent sites...

Machine Head Production Vlog #5 (Leads)
Posted: Sep 25, 17:08, by Crumbs
The fifth in a series of short segments regarding the production side of Machine Head's eighth full-length album, "Bloodstone & Diamonds". In this episode Phil Demmel...
Metal Hammer Interview: Robb Flynn on the state of Metal
Posted: Sep 23, 21:08, by Crumbs
Guitarist/vocalist Robb Flynn of San Francisco Bay Area metallers MACHINE HEAD recently spoke to UK's Metal Hammer magazine about the state of metal...
First Single From Bloodstone & Diamonds Revealed
Posted: Sep 21, 16:27, by Crumbs
Machine Head look to have chosen the track "Now We Die" to serve as the first single from their eight full-length album, "Bloodstone & Diamonds". A music video...
I'm killing you, hand on the trigger - pull it. Your final thought'll be a bullet in your fuckin' head!
/Trephination, 2001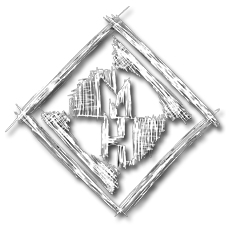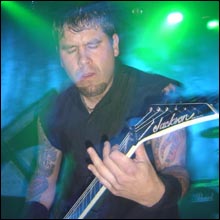 Phil Demmel live at the "House of Blues" in Hollywood, May 22, 2004!
Photo by: DirtJunior.com
| | |
| --- | --- |
| Shows in database: | 1545 |
| Songs in database: | 157 |
| Articles in database: | 805 |
| Forum Posts: | 17393 |
| Registered Users: | 403 |
| | |
| --- | --- |
| Oct 4, 2014 - Denver, CO, US | |
| | |
| --- | --- |
| Summit Music Hall (Cancelled) | |
| | |
| --- | --- |
| Oct 5, 2014 - Lubbock, TX, US | |
| | |
| --- | --- |
| Oct 6, 2014 - Dallas, TX, US | |
| | |
| --- | --- |
| House of Blues (Cancelled) | |
| | |
| --- | --- |
| Oct 7, 2014 - Houston, TX, US | |
| | |
| --- | --- |
| House of Blues (Cancelled) | |
| | |
| --- | --- |
| Aug 22, 2014 - Gothenburg, Sweden | |
| | |
| --- | --- |
| Aug 21, 2014 - Stavanger, Norway | |
| | |
| --- | --- |
| Aug 19, 2014 - Aarhus, Denmark | |
| | |
| --- | --- |
| Aug 17, 2014 - Herford, Germany | |
| | |
| --- | --- |
| Jun 5, 2008 - Lisbon, Portugal | |
| | |
| --- | --- |
| Nov 1, 2014 - Hollywood, CA, US | |
| | |
| --- | --- |
| Oct 31, 2014 - Oakland, CA, US | |
| | |
| --- | --- |
| Oct 29, 2014 - Seattle, WA, US | |