Bloodstone & Diamonds Trailer #1
Posted: Yesterday, 15:07, by Crumbs
Machine Head have released a trailer teasing their upcoming new album. The metal icons release Bloodstone & Diamonds on November 10 via Nuclear Blast. And in the trailer...

The General Journals: Link-Bait!!
Posted: Oct 27, 21:22, by Crumbs
The internet is ablaze... Holy guacamole!! Thank fuck for Aaron Lewis screwing up the National Anthem or it'd still be going nuts on me! 12 hours after posting my last General...
The General Journals: Walk The Plank
Posted: Oct 23, 10:44, by Crumbs
I gotta say... Facebook is freakin' weird... I once read that average life of a Tweet, is 4 minutes. Meaning, that in 4 minutes, what was said via Tweet, would evaporate...
Some Bloodstone & Diamonds Reviews!
Posted: Oct 22, 11:25, by Crumbs
Here's a collection of "Bloodstone & Diamonds" reviews from around the world. If you find a review that's not listed here, please drop a e-mail...
White attack black, black attack back. The fuckin' media keeps us all blind blind. Children on crack, junkies on smack. You wanna close your eyes to hide hide...
/Block, 1994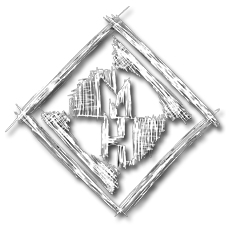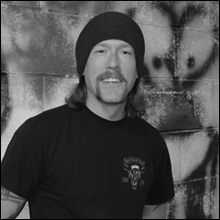 Jared MacEachern in Jingletown Studios. March 2014.
Photo by: Ulf Kristensson
| | |
| --- | --- |
| Shows in database: | 1545 |
| Songs in database: | 157 |
| Articles in database: | 813 |
| Forum Posts: | 18345 |
| Registered Users: | 408 |
| | |
| --- | --- |
| Today - Oakland, CA, US | |
| | |
| --- | --- |
| Tomorrow - Hollywood, CA, US | |
| | |
| --- | --- |
| Nov 7, 2014 - Strasbourg, France | |
| | |
| --- | --- |
| Nov 9, 2014 - Tourhout, Belgium | |
| | |
| --- | --- |
| Aug 22, 2014 - Gothenburg, Sweden | |
| | |
| --- | --- |
| Aug 21, 2014 - Stavanger, Norway | |
| | |
| --- | --- |
| Aug 19, 2014 - Aarhus, Denmark | |
| | |
| --- | --- |
| Aug 17, 2014 - Herford, Germany | |
| | |
| --- | --- |
| Jun 5, 2008 - Lisbon, Portugal | |
| | |
| --- | --- |
| Tomorrow - Hollywood, CA, US | |
| | |
| --- | --- |
| Today - Oakland, CA, US | |
| | |
| --- | --- |
| Oct 29, 2014 - Seattle, WA, US | |