The General Journals: Selma
Posted: Jan 22, 22:55, by FotherMucker99
Iím scared.
Iíve spent more than a few hours debating whether to...
The General Journals: The voice we trust
Posted: Jan 22, 22:51, by FotherMucker99
Happy New Year to you all.
2015Ö
As we let that sink in for a minute. 2015, Twenty-Fifteen!...
"An Evening With Machine Head" Tour Kicks-Off Tonight
Posted: Jan 16, 11:36, by Crumbs
The first show of "An Evening With Machine Head" kicks off tonight in Mesa, AZ. No support bands. No locals. Just a crushing 2,5-hour set of pure fucking MACHINE HEAD...
TakeMyScars.com Exclusive Clip: "Sail Into The Black" During Soundcheck in Copenhagen
Posted: Dec 16, 2014, by Crumbs
TakeMyScars.com had the opportunity to attend the soundcheck before the Machine Head show at Vega in Copenhagen, Denmark, Saturday Nov 29th...
Used needle and a crack vile. A broken bottle and a bullet shell. This urban life is so volatile. An inner city or a concrete hell...
/A Thousand Lies, 1994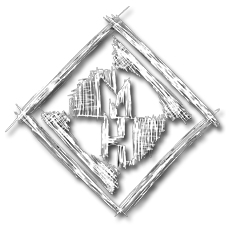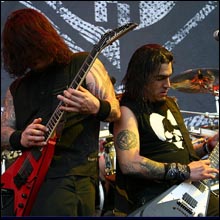 Phil and Robb during the "Heaven and Hell Tour" in San Diego, CA 2007
Photo by: DirtJunior.com
| | |
| --- | --- |
| Shows in database: | 1589 |
| Songs in database: | 159 |
| Articles in database: | 831 |
| Forum Posts: | 21851 |
| Registered Users: | 449 |
An Evening With Machine Head
| | |
| --- | --- |
| Today - Baltimore, MD, US | |
An Evening With Machine Head
| | |
| --- | --- |
| Tomorrow - Philadelphia. PA, US | |
An Evening With Machine Head
| | |
| --- | --- |
| Jan 30, 2015 - New York, NY, US | |
An Evening With Machine Head
| | |
| --- | --- |
| Jan 31, 2015 - Allston, MA, US | |
An Evening With Machine Head
| | |
| --- | --- |
| Yesterday - Asheville, NC, US | |
An Evening With Machine Head
| | |
| --- | --- |
| Jan 25, 2015 - Atlanta, GA, US | |
An Evening With Machine Head
| | |
| --- | --- |
| Jan 24, 2015 - Orlando, FL, US | |
An Evening With Machine Head
| | |
| --- | --- |
| Jan 23, 2015 - New Orleans, LA, US | |
An Evening With Machine Head
| | |
| --- | --- |
| Jan 25, 2015 - Atlanta, GA, US | |
An Evening With Machine Head
| | |
| --- | --- |
| Jan 24, 2015 - Orlando, FL, US | |
An Evening With Machine Head
| | |
| --- | --- |
| Jan 23, 2015 - New Orleans, LA, US | |
An Evening With Machine Head
| | |
| --- | --- |
| Jan 22, 2015 - Houston,TX, US | |