Some Bloodstone & Diamonds Reviews!
Posted: Yesterday, 11:25, by Crumbs
Here's a collection of "Bloodstone & Diamonds" reviews from around the world. If you find a review that's not listed here, please drop a e-mail...
Decibel Magazine's Staggering "Bloostone & Diamonds" Review
Posted: Oct 20, 19:55, by Crumbs
More than 2011's otherwise strong "Unto The Locust", "Bloodstone & Diamonds" comes close to equaling the power and breadth of 2007's "The Blackening"...
Phil Demmel Gets Randy Rhoads Portrait Tattoed On His Thigh
Posted: Oct 17, 13:15, by Crumbs
MACHINE HEAD guitarist Phil Demmel got a portrait of late OZZY OSBOURNE axeman Randy Rhoads tattooed on his right thigh. Video footage of the session...
Backstage With Machine Head In Brighton, UK
Posted: Oct 14, 19:39, by Crumbs
When Machine Head travelled to the UK this summer, Metal Hammer took a day trip to Brighton to catch up with Robb Flynn and co. And while backstage we learned...
This nation's built on fighting war after war, and for my brothers, I will fight and stand for. 'Cause I won't break, your truth is fake. If blood ran red, you's leave me for dead.
/A Nation On Fire, 1994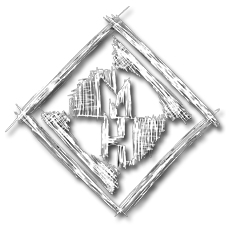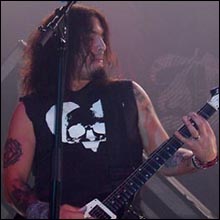 Robb Flynn during "The Black Crusade Tour" in Amsterdam, Holland on November 30, 2007
Photo by: Geert Kroes
| | |
| --- | --- |
| Shows in database: | 1545 |
| Songs in database: | 157 |
| Articles in database: | 810 |
| Forum Posts: | 17998 |
| Registered Users: | 405 |
| | |
| --- | --- |
| Tomorrow - Saskatoon, SK, Canada | |
| | |
| --- | --- |
| Oct 26, 2014 - Edmonton, AB, Canada | |
| | |
| --- | --- |
| Shaw Conference Center (Cancelled) | |
| | |
| --- | --- |
| Oct 28, 2014 - Vancouver, B.C, Canada | |
| | |
| --- | --- |
| Oct 29, 2014 - Seattle, WA, US | |
| | |
| --- | --- |
| Aug 22, 2014 - Gothenburg, Sweden | |
| | |
| --- | --- |
| Aug 21, 2014 - Stavanger, Norway | |
| | |
| --- | --- |
| Aug 19, 2014 - Aarhus, Denmark | |
| | |
| --- | --- |
| Aug 17, 2014 - Herford, Germany | |
| | |
| --- | --- |
| Jun 5, 2008 - Lisbon, Portugal | |
| | |
| --- | --- |
| Nov 1, 2014 - Hollywood, CA, US | |
| | |
| --- | --- |
| Oct 31, 2014 - Oakland, CA, US | |
| | |
| --- | --- |
| Oct 29, 2014 - Seattle, WA, US | |