The General Journals: Slow And Steady Progress
Posted: Mar 8, 14:01, by Crumbs
As I step off the insane recording treadmill I've been on for a few weeks, one thing is for certain, it's all about slow and steady progress...
First Clip From "Mitch Lucker (Suicide Silence) Tribute DVD" Feat. Robb Flynn & Randy Blythe *UPDATED*
Posted: Mar 3, 16:30, by Crumbs
Here's the first clip from the upcoming Mitch Lucker (Suicide Silence) tribute DVD with special guests Randy Blythe (Lamb of God) and Robb Flynn...
The General Journals: Day 17
Posted: Feb 27, 20:38, by Crumbs
Next week, we're going to upload the first of several "Production Blogs" to our YouTube page. They will focus heavily on the "production" side of the recording...
Killers & Kings 10 Inch Artwork #4 Reveled
Posted: Feb 26, 13:56, by Crumbs
The fourth and final Tarot Card of the upcoming single "Killers & Kings" has been revealed. The single will be released on Record Store Day, April 19th...
Let freedom ring with a shotgun blast!
/Davidian, 1994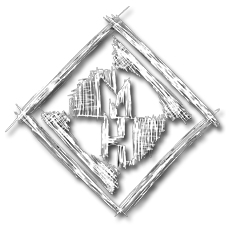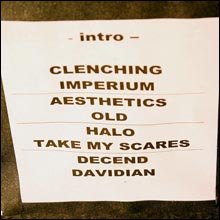 The setlist from the September 7 show at "The Glass House" in Pomona, CA during "The Black Tyranny Tour" 2007.
Photo by: DirtJunior.com
| | |
| --- | --- |
| Shows in database: | 1458 |
| Songs in database: | 147 |
| Articles in database: | 766 |
| Forum Posts: | 7905 |
| Registered Users: | 335 |
| | |
| --- | --- |
| May 11, 2014 - Boone, IA, US | |
| | |
| --- | --- |
| Aug 15, 2014 - Dinkelsbühl, Germany | |
| | |
| --- | --- |
| Aug 16, 2014 - Hamburg, Germany | |
| | |
| --- | --- |
| Aug 17, 2014 - Herford, Germany | |
| | |
| --- | --- |
| Aug 11, 2013 - Montreal, QC, Canada | |
| | |
| --- | --- |
| Aug 9, 2013 - Columbus, OH, US | |
| | |
| --- | --- |
| Lifestyle Communities Pavilion | |
| | |
| --- | --- |
| Aug 7, 2013 - Sturgis, SD, US | |
| | |
| --- | --- |
| Aug 5, 2013 - Bonner Springs, KS, US | |
| | |
| --- | --- |
| May 11, 2014 - Boone, IA, US | |
| | |
| --- | --- |
| Feb 14, 2007 - Denver, CO, US | |
| | |
| --- | --- |
| Gothic Theater (Warm-Up Show) | |
| | |
| --- | --- |
| Jan 24, 2013 - San Diego, CA, US | |
| | |
| --- | --- |
| Jun 4, 1995 - Eindhoven, The Netherlands | |