Machine Head Announce Headlining South American Tour
Posted: Yesterday, 12:52, by Crumbs
Machine Head in cooperation with Matrix Entertainment are proud to announce "An Evening With Machine Head". No support bands, no short festival slots, just Machine Head...
Robb Flynn recalls weed-induced terror at 13 when he first heard metal
Posted: Mar 24, 19:46, by Crumbs
Machine Head mainman Robb Flynn has recalled the "terrifying, dark and evil" introduction to Black Sabbath that led to his love of metal...
AllAxess.com: Machine Head Are the Band Others Need To Model Themselves After
Posted: Feb 24, 19:06, by Crumbs
Machine Head's Burn My Eyes is – without question – one of the most stellar debut metal records ever. Over 20 years have passed and it is still praised and revered by...
Phil Demmel Joins "Rhoads Across America"
Posted: Feb 23, 13:15, by Crumbs
Brian Tichy and his partner Joe Sutton are proud to announce the first string of "Randy Rhoads Remembered: Rhoads Across America" 2015 tour dates...
Here's to a generation scared and always wondering why. Instead of playing doctor, we play shoot each other and die.
/Blank Generation, 2001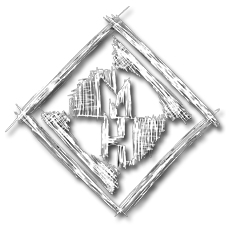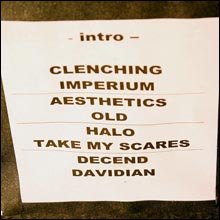 The setlist from the September 7 show at "The Glass House" in Pomona, CA during "The Black Tyranny Tour" 2007.
Photo by: DirtJunior.com
| | |
| --- | --- |
| Shows in database: | 1604 |
| Songs in database: | 159 |
| Articles in database: | 839 |
| Forum Posts: | 23070 |
| Registered Users: | 485 |
An Evening With Machine Head
| | |
| --- | --- |
| May 25, 2015 - Guadalajara, Mexico | |
An Evening With Machine Head
| | |
| --- | --- |
| May 27, 2015 - Monterey, Mexico | |
An Evening With Machine Head
| | |
| --- | --- |
| May 29, 2015 - Mexico City, Mexico | |
An Evening With Machine Head
| | |
| --- | --- |
| May 31, 2015 - Bogota, Columbia | |
An Evening With Machine Head
| | |
| --- | --- |
| Mar 11, 2015 - Portland, OR, US | |
An Evening With Machine Head
| | |
| --- | --- |
| Mar 10, 2015 - Bend, OR, US | |
An Evening With Machine Head
| | |
| --- | --- |
| Mar 8, 2015 - Spokane, WA, US | |
An Evening With Machine Head
| | |
| --- | --- |
| Mar 7, 2015 - Boise, ID, US | |
An Evening With Machine Head
| | |
| --- | --- |
| Jun 7, 2015 - Sao Paolo, Brazil | |
| | |
| --- | --- |
| Jun 5, 2015 - Montevideo, Uruguay | |
An Evening With Machine Head
| | |
| --- | --- |
| Jun 4, 2015 - Buenos Aires, Argentina | |
An Evening With Machine Head
| | |
| --- | --- |
| Jun 2, 2015 - Santiago, Chile | |