The General Journals: Walk The Plank
Posted: Yesterday, 10:44, by Crumbs
I gotta say... Facebook is freakin' weird... I once read that average life of a Tweet, is 4 minutes. Meaning, that in 4 minutes, what was said via Tweet, would evaporate...
Some Bloodstone & Diamonds Reviews!
Posted: Oct 22, 11:25, by Crumbs
Here's a collection of "Bloodstone & Diamonds" reviews from around the world. If you find a review that's not listed here, please drop a e-mail...
Decibel Magazine's Staggering "Bloostone & Diamonds" Review
Posted: Oct 20, 19:55, by Crumbs
More than 2011's otherwise strong "Unto The Locust", "Bloodstone & Diamonds" comes close to equaling the power and breadth of 2007's "The Blackening"...
Phil Demmel Gets Randy Rhoads Portrait Tattoed On His Thigh
Posted: Oct 17, 13:15, by Crumbs
MACHINE HEAD guitarist Phil Demmel got a portrait of late OZZY OSBOURNE axeman Randy Rhoads tattooed on his right thigh. Video footage of the session...
The worst thing about this tour, is that we have to follow Machine Head. They're a great fucking live band and if we don't step it up we'd get smoked every night.
/Corey Taylor, SlipKnoT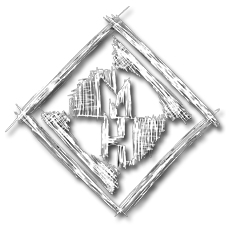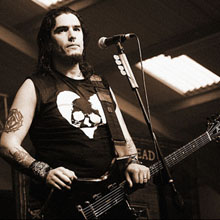 Robb Flynn at Balmoral Hall in Belfast, Ireland 2007.
Photo by: Henning Gulli
| | |
| --- | --- |
| Shows in database: | 1545 |
| Songs in database: | 157 |
| Articles in database: | 811 |
| Forum Posts: | 18086 |
| Registered Users: | 405 |
| | |
| --- | --- |
| Today - Saskatoon, SK, Canada | |
| | |
| --- | --- |
| Oct 26, 2014 - Edmonton, AB, Canada | |
| | |
| --- | --- |
| Shaw Conference Center (Cancelled) | |
| | |
| --- | --- |
| Oct 28, 2014 - Vancouver, B.C, Canada | |
| | |
| --- | --- |
| Oct 29, 2014 - Seattle, WA, US | |
| | |
| --- | --- |
| Aug 22, 2014 - Gothenburg, Sweden | |
| | |
| --- | --- |
| Aug 21, 2014 - Stavanger, Norway | |
| | |
| --- | --- |
| Aug 19, 2014 - Aarhus, Denmark | |
| | |
| --- | --- |
| Aug 17, 2014 - Herford, Germany | |
| | |
| --- | --- |
| Jun 5, 2008 - Lisbon, Portugal | |
| | |
| --- | --- |
| Nov 1, 2014 - Hollywood, CA, US | |
| | |
| --- | --- |
| Oct 31, 2014 - Oakland, CA, US | |
| | |
| --- | --- |
| Oct 29, 2014 - Seattle, WA, US | |