Robb Flynn Launches Clothing Line, "Killers & Kings Clothing"
Posted: Jul 29, 12:00, by Crumbs
Machine Head frontman Robb Flynn is launching a new clothing line named "Killers & Kings Clothing". First up is a limited edition of menís t-shirts in 3 colors...
New Tour Video: New Zealand
Posted: Jul 16, 11:35, by Crumbs
With a week off between South America and New Zealand, the boys get in some rehearsals, Maori haka dances, and raging crowds in Auckland and Christchurch...
Machine Head Announces 2nd "An Evening With..." North American Leg
Posted: Jul 7, 11:44, by Crumbs
Head Cases of North America!! Machine Head is fucking stoked to announced a 2nd North American leg of our "An Evening With..." Tour!!! 2+ hours of mayhem...
I want to be the best guitarist, and the best frontman, of the best metal band the world has ever known. Machine Fucking Head!
/Robb Flynn, Dec 2013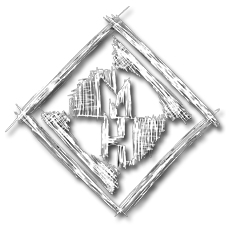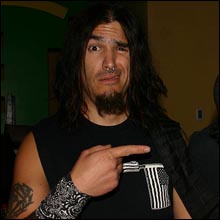 Robb Flynn backstage in Las Vegas, CA during "The Black Tyranny Tour" 2007!
Photo by: DirtJunior.com
| | |
| --- | --- |
| Shows in database: | 1673 |
| Songs in database: | 159 |
| Articles in database: | 852 |
| Forum Posts: | 26173 |
| Registered Users: | 538 |
An Evening With Machine Head
| | |
| --- | --- |
| Aug 29, 2015 - Minsk, Belarus | |
An Evening With Machine Head
| | |
| --- | --- |
| Sep 1, 2015 - Moscow, Russia | |
An Evening With Machine Head
| | |
| --- | --- |
| Sep 3, 2015 - St. Petersburg, Russia | |
An Evening With Machine Head
| | |
| --- | --- |
| Sep 5, 2015 - Oulu, Finland | |
An Evening With Machine Head
| | |
| --- | --- |
| Jul 10, 2015 - Taiwan, Taipei | |
An Evening With Machine Head
| | |
| --- | --- |
| Jul 8, 2015 - Bangkok, Thailand | |
An Evening With Machine Head
| | |
| --- | --- |
| Jul 6, 2015 - Tokyo, Japan | |
An Evening With Machine Head
| | |
| --- | --- |
| Jul 5, 2015 - Nagoya, Japan | |
| | |
| --- | --- |
| Jul 5, 2008 - Aurich, Germany | |
An Evening With Machine Head
| | |
| --- | --- |
| Jun 26, 2015 - Sydney, NSW, Australia | |
An Evening With Machine Head
| | |
| --- | --- |
| Jul 10, 2015 - Taiwan, Taipei | |
An Evening With Machine Head
| | |
| --- | --- |
| Jul 6, 2015 - Tokyo, Japan | |