Robb Flynn in a new Metal Hammer Interview on the new album, Adam Duce and smoking weed
Posted: Sep 9, 13:08, by Crumbs
Last week on the Metal Hammer Radio Show we sat down with the Machine Head mastermind Robb Flynn to get the lowdown on the new album, the departure of Adam Duce...
Robb Flynn on Metal Hammer Radio Show Tonight
Posted: Sep 7, 10:53, by Crumbs
Tonight we're joined by a man you could easily describe as a metal legend – Robb motherfucking Flynn from Machine Head – who talks to us about the Head's latest album...
Bloodstone & Diamonds is 100% Complete, Gets a Release Date and Comes in Eight Different Versions.
Posted: Aug 31, 14:23, by Crumbs
Machine Heads upcoming studio album, Bloodstone & Diamonds is 100% finished, will be released on Nov 7th, and will have at least 8 different versions...
Pictures from Gothenburg is up!
Posted: Aug 25, 13:46, by Crumbs
A whole bunch of pictures is uploaded on the Gothenburg 22nd show page. Huge thanks to Robb, Dave, Phil, Jared and the Machine Head crew...
I want to be the best guitarist, and the best frontman, of the best metal band the world has ever known. Machine Fucking Head!
/Robb Flynn, Dec 2013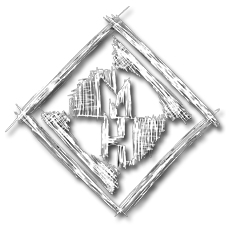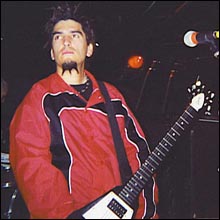 Robb Flynn live at "Brick by Brick" in San Diego, CA on November 21, 2000.
Photo by: DirtJunior.com
| | |
| --- | --- |
| Shows in database: | 1545 |
| Songs in database: | 157 |
| Articles in database: | 800 |
| Forum Posts: | 16800 |
| Registered Users: | 401 |
| | |
| --- | --- |
| Sep 27, 2014 - Sparks, NV, US | |
| | |
| --- | --- |
| Sep 29, 2014 - Portland, OR, US | |
| | |
| --- | --- |
| Hawthorne Theater (Warm-Up Show) | |
| | |
| --- | --- |
| Oct 1, 2014 - Boise, ID, US | |
| | |
| --- | --- |
| Knitting Factory (Warm-Up Show) | |
| | |
| --- | --- |
| Oct 4, 2014 - Denver, CO, US | |
| | |
| --- | --- |
| Aug 22, 2014 - Gothenburg, Sweden | |
| | |
| --- | --- |
| Aug 21, 2014 - Stavanger, Norway | |
| | |
| --- | --- |
| Aug 19, 2014 - Aarhus, Denmark | |
| | |
| --- | --- |
| Aug 17, 2014 - Herford, Germany | |
SlipKnoT: All Hope Is Gone World Tour
| | |
| --- | --- |
| Nov 22, 2008 - Paris, France | |
| | |
| --- | --- |
| Aug 16, 2014 - Hamburg, Germany | |
| | |
| --- | --- |
| Aug 19, 2014 - Aarhus, Denmark | |
| | |
| --- | --- |
| Aug 21, 2014 - Stavanger, Norway | |