Bloodstone & Diamonds is 100% Complete, Gets a Release Date and Comes in Eight Different Versions.
Posted: Aug 31, 14:23, by Crumbs
Machine Heads upcoming studio album, Bloodstone & Diamonds is 100% finished, will be released on Nov 7th, and will have at least 8 different versions...
Pictures from Gothenburg is up!
Posted: Aug 25, 13:46, by Crumbs
A whole bunch of pictures is uploaded on the Gothenburg 22nd show page. Huge thanks to Robb, Dave, Phil, Jared and the Machine Head crew...
Machine Head Announce Full European Tour in November & December
Posted: Aug 19, 20:31, by Crumbs
During the last few weeks Machine Head have announced a bunch of dates in the UK, Germany and France. Today they released all the European dates...
Machine Head Announce German Tour Dates
Posted: Aug 18, 17:44, by Crumbs
Before Machine Head come to rage across the UK and Ireland, we'll be visiting Germany with Devil You Know and Darkest Hour supporting...
Here's to a generation scared and always wondering why. Instead of playing doctor, we play shoot each other and die.
/Blank Generation, 2001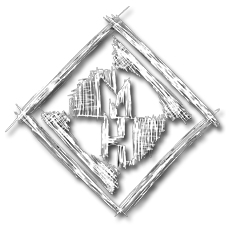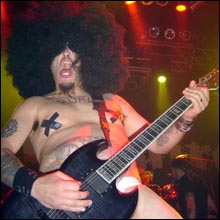 Robb Flynn as "Rufus" in Anaheim, CA during "The Road Rage Tour", September 5, 2004
Photo by: DirtJunior.com
| | |
| --- | --- |
| Shows in database: | 1545 |
| Songs in database: | 157 |
| Articles in database: | 798 |
| Forum Posts: | 16436 |
| Registered Users: | 399 |
| | |
| --- | --- |
| Sep 27, 2014 - Sparks, NV, US | |
| | |
| --- | --- |
| Sep 29, 2014 - Portland, OR, US | |
| | |
| --- | --- |
| Hawthorne Theater (Warm-Up Show) | |
| | |
| --- | --- |
| Oct 1, 2014 - Boise, ID, US | |
| | |
| --- | --- |
| Knitting Factory (Warm-Up Show) | |
| | |
| --- | --- |
| Oct 4, 2014 - Denver, CO, US | |
| | |
| --- | --- |
| Aug 22, 2014 - Gothenburg, Sweden | |
| | |
| --- | --- |
| Aug 21, 2014 - Stavanger, Norway | |
| | |
| --- | --- |
| Aug 19, 2014 - Aarhus, Denmark | |
| | |
| --- | --- |
| Aug 17, 2014 - Herford, Germany | |
| | |
| --- | --- |
| Aug 16, 2014 - Hamburg, Germany | |
| | |
| --- | --- |
| Aug 19, 2014 - Aarhus, Denmark | |
| | |
| --- | --- |
| Aug 21, 2014 - Stavanger, Norway | |
| | |
| --- | --- |
| Aug 22, 2014 - Gothenburg, Sweden | |