Todays Show in Tokyo Rescheduled to Monday July 6th
Posted: Today, 11:15, by Crumbs
Machine Head frontman Robb Flynn has got an massive ear infection and is stuck in Kuala Lumpur, Malaysia. Todays show in Tokyo has been rescheduled to Monday July 6th...
Dave McClain With An South American Update
Posted: Jun 8, 18:55, by Crumbs
This last week has been nothing but amazing! Buenos Aries took the South American tour to a new level with constant sing alongs! Montevideo almost didn't happen...
The General Journals: Gettin' Old Strikes Again
Posted: May 12, 07:14, by Crumbs
First of all: Whoever put up the FB reply to yesterdays video with the quote "Gallstones & Diamonds!!…too soon?" PURE COMEDY FUCKING GOLD!! I laughed my ass off...

Robb Flynn suffers stomach problems ahead of South American tour
Posted: May 11, 14:25, by Crumbs
Machine Head frontman Robb Flynn is to have his gallbladder removed – just weeks before the band head out on tour. He expects to go under the knife tomorrow...
It's not like our fans went there and drew fuckin' dicks all over Mickey Mouse's forehead or anything, you know?
/Dave McClain comment on the Disney Concert 'Ban', 2007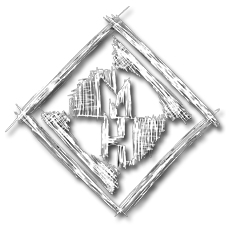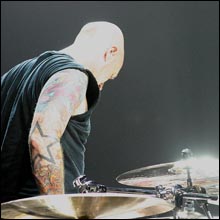 Dave McClain at "The Forum" during the "Heaven and Hell Tour" on april 25, 2007.
Photo by: DirtJunior.com
| | |
| --- | --- |
| Shows in database: | 1638 |
| Songs in database: | 159 |
| Articles in database: | 845 |
| Forum Posts: | 25314 |
| Registered Users: | 522 |
An Evening With Machine Head
| | |
| --- | --- |
| Jul 4, 2015 - Osaka-Shi, Japan | |
An Evening With Machine Head
| | |
| --- | --- |
| Jul 5, 2015 - Nagoya, Japan | |
An Evening With Machine Head
| | |
| --- | --- |
| Jul 6, 2015 - Tokyo, Japan | |
An Evening With Machine Head
| | |
| --- | --- |
| Jul 8, 2015 - Thailand, Bangkok | |
An Evening With Machine Head
| | |
| --- | --- |
| Jun 29, 2015 - Perth, WA, Australia | |
An Evening With Machine Head
| | |
| --- | --- |
| Jun 28, 2015 - Adelaide, SA, Australia | |
An Evening With Machine Head
| | |
| --- | --- |
| Jun 27, 2015 - Brisbane, QLD, Australia | |
An Evening With Machine Head
| | |
| --- | --- |
| Jun 26, 2015 - Sydney, NSW, Australia | |
An Evening With Machine Head
| | |
| --- | --- |
| Jul 6, 2015 - Tokyo, Japan | |
An Evening With Machine Head
| | |
| --- | --- |
| Jun 29, 2015 - Perth, WA, Australia | |
An Evening With Machine Head
| | |
| --- | --- |
| Jun 28, 2015 - Adelaide, SA, Australia | |
An Evening With Machine Head
| | |
| --- | --- |
| Jun 27, 2015 - Brisbane, QLD, Australia | |