MACHINE HEAD NEWS!
February 26, 2010, posted by Crumbs
Why MACHINE HEAD 'Fired' City Of San Diego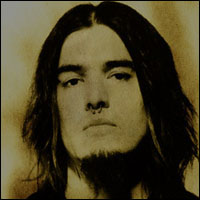 MACHINE HEAD frontman Robb Flynn has revealed that his band has "fired" the city of San Diego, and will never play there again. He tells Rock Radio DJ David "The Captain" Grant, "A lot of crowds are awesome. But if we're playing San Diego, we're not going to go on the radio and say, 'San Diego crows are awesome' — because they're not. They're beat. That's MACHINE HEAD slang for 'We don't like them.' They don't come to a show and rage and go crazy. They come to a show and say, 'Okay... this is cool. Oh, I like this song.' We're not into that. I don't know why they come to a rock show with that kind of attitude. So we don't go to San Diego anymore. They're fired."

Meanwhile, MACHINE HEAD drummer Dave McClain says the band will spend as much time as it needs working on the follow-up to 2007's critically acclaimed "The Blackening" album. He says: "This stuff that's happened with 'The Blackening' has been amazing. When you're in the practice room writing music you never know how people are going to react to it. We knew in our hearts we'd made a killer record, but you never know how people are going to react to it.

"We're stopping touring because we're excited to get the new record written. but we've learned you have to let the songs come into their own. If it takes six months, that's amazing — but if it takes a year, then that's how long it takes.

"We want to do it right. We owe that to ourselves and our fans."


TakeMyScars.com - A Place Dedicated to the Mighty Machine Head!