MACHINE HEAD NEWS!
October 24, 2015, posted by Crumbs
Video: Aestethic Of Hate (4 cam mix) from "Eastern European Tour"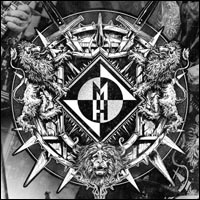 Here's more footage I've filmed during the week I joined the "An Evening With Machine Head" tour through "Eastern Euroupe".

2nd clip from the Machine Head tour, Aestethic Of Hate 4 cam mix from Croatia, Serbia and Romania.





TakeMyScars.com - A Place Dedicated to the Mighty Machine Head!