MACHINE HEAD NEWS!
September 29, 2011, posted by Crumbs.
"Unto The Locust" Expected To Sell 18.000-21.000 First Week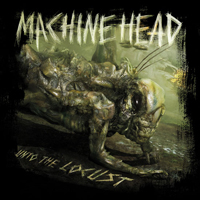 "Unto The Locust", the new album from San Francisco Bay Area metallers MACHINE HEAD, is likely to sell between 18,000 and 21,000 copies in the United States in its first week of release, according to industry web site Hits Daily Double. The estimate was based on one-day sales reports compiled after the record arrived in stores on September 27 via Roadrunner Records.

MACHINE HEAD's previous CD, "The Blackening", opened with just under 15,000 units back in April 2007 to debut at No. 54 on The Billboard 200 chart. This marked MACHINE HEAD's highest Billboard chart number ever. The band's 2004 effort, "Through The Ashes Of Empires", premiered with less than 12,000 copies to land at No. 88.


Source: Blabbermouth.net
TakeMyScars.com - A Place Dedicated to the Mighty Machine Head!