MACHINE HEAD NEWS!
July 2, 2015, posted by Crumbs.
Todays Show in Tokyo Rescheduled to Monday July 6th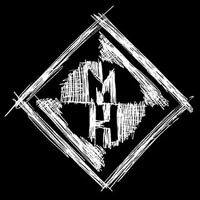 Robb Flynn has got an massive ear infection and is stuck in Kuala Lumpur, Malysia. Todays show in Tokyo has been rescheduled to Monday July 6th.

A video message from Robb Flynn on Facebook

Tickets to the rescheduled Tokyo show (for Monday July 6th) can be purchased here.

The shows planned for Saturday July 4th in Osaka, and Sunday July 5th in Nagoya will happen as planned.

Tickets can be purchased here: http://smash-jpn.com/live/?id=2304

Bangkok, Thailand tickets for Wed July 8th here: www.thaiticketmajor.com

Taipei, Taiwan tickets for Friday July 10th here.


Source: Machine Head Facebook
TakeMyScars.com - A Place Dedicated to the Mighty Machine Head!