MACHINE HEAD NEWS!
November 15, 2012, posted by Crumbs.
Video: Robb Flynn Undergoes Successful Hernia Surgery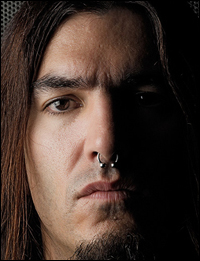 Robb Flynn of MACHINE HEAD underwent successful surgery earlier today (Wednesday, November 14) at Fairview Southdale Hospital in Edina, Minnesota to repair his double inguinal hernia.


Robb also made a post on the Official Machine Head Boards:

"Surgery went good guys, my nuts feel like they run over by a truck right now, but other than that minor issue I'm ok. Can't pee even though my eyeballs are floating, incisions are killing me. Pretty fuckin brutal right now."





Several post-operation photos of Flynn can be seen below.

Flynn had planned to go under the knife in January 2013 after completing a North American tour with DETHKLOK, ALL THAT REMAINS and THE BLACK DAHLIA MURDER. He had hoped to continue the trek despite extreme discomfort, but it's become too difficult to carry on.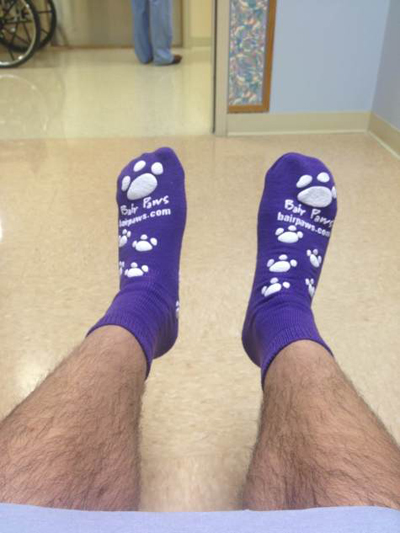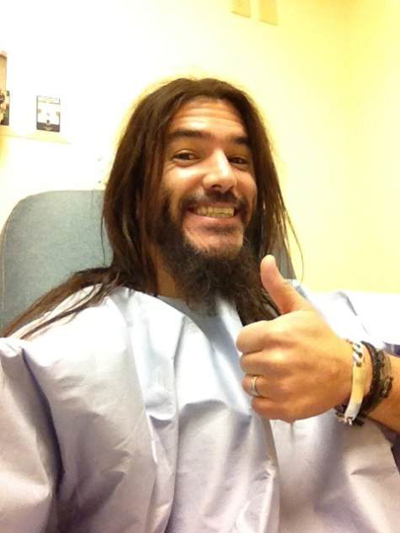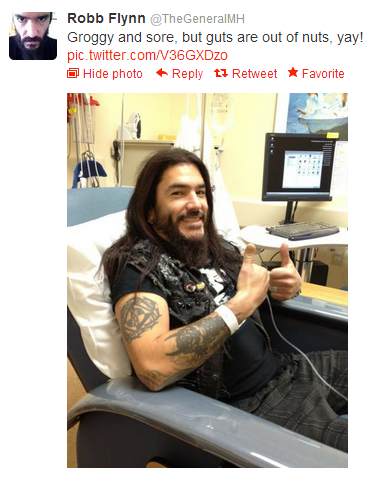 Source: Blabbermouth.net
TakeMyScars.com - A Place Dedicated to the Mighty Machine Head!