MACHINE HEAD NEWS!
April 29, 2011, posted by Crumbs
Robb Flynn Talks About New Song 'Locust'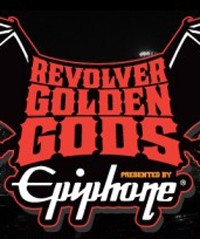 "Metal Zone" host Nikki Blakk of the San Francisco, California radio station 107.7 The Bone conducted an interview with guitarist/vocalist Robb Flynn and drummer Dave McClain of San Francisco Bay Area metallers MACHINE HEAD at the third annual Revolver Golden Gods Awards, which was held on Wednesday, April 20 at Club Nokia in downtown Los Angeles, California. The six-minute chat can now be viewed below.

When asked about the lyrical themes covered on MACHINE HEAD's as-yet-untitled seventh album, Flynn said, "One song we've got called 'Locust', it's... the way the locusts fly when they fly in swarms, they can fly, but they can't control which direction they go, so they can only float on the wind, and they come down and they cause all this destruction and they fly away, go wherever the wind takes them again. And the song's basically a metaphor for a type of person that sometimes comes into your life and has that effect."


TakeMyScars.com - A Place Dedicated to the Mighty Machine Head!