MACHINE HEAD NEWS!
July 23, 2013, posted by Crumbs
Robb Flynn Celebrates His 46th Birthday in Drag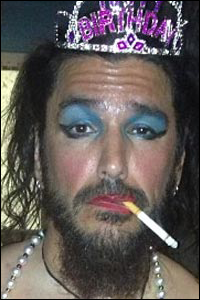 Robb Flynn is one helluva guitarist, frontman and an all-around rad dude. But he sure is an ugly woman. The guitarist celebrated his 46th birthday on July 19 and he did so in drag. It wasn't pretty, but it sure was funny.

A prom night-themed afterparty at the Rockstar Energy Drink Mayhem Festival was held in Flynn's honor and he shared some of the photographic evidence on his personal Instagram feed.

He wrote, "My goal was the 70-year-old hooker from the movie 'Barfly.' SUCCESS!!!" An aged hooker, huh? Well, the electric blue eye shadow and pink dress certainly had a lady of the night look.

He also posted a true Black Tooth Grin shot, as well, writing: "Right after I won Prom Queen!! Suck on that Muthaf—ahs!!! WOOT WOOT!!"

At least he was having fun as the calendar turned on 46. He still plays with the aggression, vim and vigor of a man half his age. His Instagram feed is here if you want to enjoy more photos of other life events.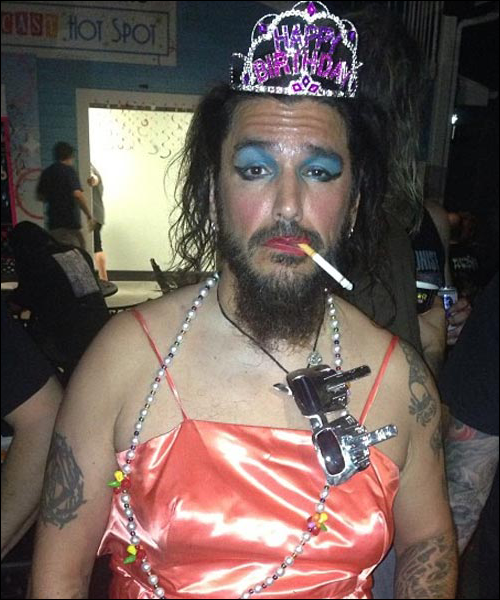 TakeMyScars.com - A Place Dedicated to the Mighty Machine Head!