MACHINE HEAD NEWS!
May 18, 2010, posted by Crumbs
ROBB FLYNN Remembers DEBBIE ABONO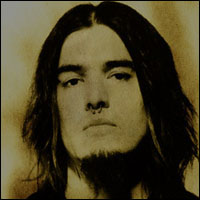 Guitarist/vocalist Robb Flynn of San Francisco Bay Area metallers MACHINE HEAD has released the following message regarding the passing of Debbie Abono, a well-respected and much-loved manager and promotional machine behind some of San Francisco Bay Area's strongest metal bands (POSSESSED, FORBIDDEN, EXODUS, VIO-LENCE, SKINLAB):

"Yesterday was a very sad day for metal.

"I am devastated at the passing of Debbie Abono and words aren't coming very clear for me right now.

"Debbie was like a second mom to me, and having never lost a family member yet, this is very difficult.

"Debbie managed VIO-LENCE [Flynn's pre-MACHINE HEAD band], and toured with us in a van as manager, tour manager, mom, friend, and facilitator. Phil [Demmel; current MACHINE HEAD and former VIO-LENCE guitarist] and I were her roommates at crummy Motel 6's across America.

"Thinking back on it now, touring with a bunch of snot-nosed thrash metal-ers for two months at a time in a van, playing crummy clubs, isn't the usual course most 55-year-old ladies take in their lives, but she was no ordinary 55-year-old lady. She was fiery, feisty, charming, funny, and could look a person over in about two seconds and find something to joke about / roast them about should they wanted to test her.

"She was one of the biggest forces behind the thrash and early-death-metal movements than I think most people will ever realize.

"I dated her daughter Gina, and I lived at her house in Pinole on and off in my late teens, and even after Gina and I broke up, she gave me an incredible amount of belief and advice once MACHINE HEAD started.

"My wife Genevra and I used to go out to dinner with her fairly regularly, especially before kids, and she was there the next day after my boys were born. She always came to our parties.

"She was so proud of what we accomplished. Most importantly, she believed in me, even right up until the end.

"The last time we spoke, she told me how much she loved me, and that 'my money is on Robb Flynn.'

"Fuck. What the fuck. I'm crying.

"Rest in peace, Debbie."


TakeMyScars.com - A Place Dedicated to the Mighty Machine Head!