MACHINE HEAD NEWS!
December 16, 2011, posted by Crumbs.
New Dave McClain Yamaha Interview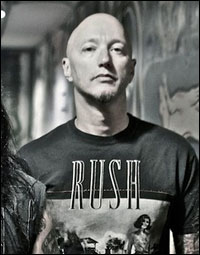 Dave McClain is the driving force behind Thrash Metal heroes "Machine Head" and one of the most versatile metal drummers on the scene.

We caught up with Dave on tour across Europe promoting the bands new album "Unto the Locust". Dave talks about his way to becoming a drummer and his Yamaha Oak Custom kit & hardware.





Source: Yamaha
TakeMyScars.com - A Place Dedicated to the Mighty Machine Head!