MACHINE HEAD NEWS!
October 15, 2008, posted by Crumbs
New Audio Interview With ROBB FLYNN Available!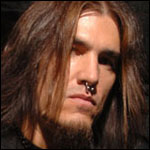 Vocalist/guitarist Robb Flynn of the San Francisco Bay Area metallers MACHINE HEAD was recently interviewed by Andrew Haug of Triple J's "Full Metal Racket" (based in Australia).

Listen to the interview in streaming audio at the Triple J web site: Windows Media, Real Media (NOTE: The first part of the Robb Flynn interview begins around the 46-minute mark).

Check out the program's entire playlist at this location.


TakeMyScars.com - A Place Dedicated to the Mighty Machine Head!