MACHINE HEAD NEWS!
August 24, 2016, posted by Crumbs.
Metal Hammer's Greates Debut Album of the past 30 Years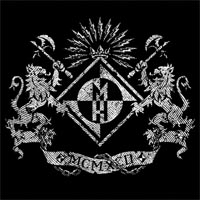 To mark Metal Hammer magazine's 30th birthday next month, we're looking back at the past three decades of rock and metal to celebrate the best music on planet Earth. And what better place to start than with the best debut albums of the past 30 years?

We took a collective look back through our record collections to come up with the 30 greatest debuts of the last 30 years, and came up with one helluva list. From Sepultura to Death, Emperor to Machine Head, Babymetal to Mastodon – there have been some incredible first records over the years... but there's one album that Hammer readers love the most.

In a poll posted on the Metal Hammer website over the weekend, readers have voted Guns N' Roses' 1987 record Appetite For Destruction as the best debut album of the last 30 years.

The top ten debut albums of the last 30 years – as voted for by Metal Hammer readers – are as follows:

1) Guns N' Roses – Appetite For Destruction
2) Babymetal – Babymetal
3) Slipknot – Slipknot
4) Rage Against The Machine – Rage Against The Machine
5) Bullet For My Valentine – The Poison
6) Machine Head – Burn My Eyes
7) System Of A Down – System Of A Down
8) Morbid Angel – Altars Of Madness
9) Linkin Park – Hybrid Theory
10) Rammstein – Herzeleid


Source: Metal Hammer
TakeMyScars.com - A Place Dedicated to the Mighty Machine Head!