MACHINE HEAD NEWS!
October 28, 2011, posted by Crumbs.
Machine Head's Locust Video Released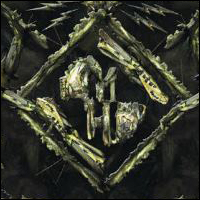 MACHINE HEAD's video for the song "Locust" has been released. The video was directed by Mike Sloat, who previously helmed MACHINE HEAD's videos for "Imperium", "Season Wither", "Days Turn Blue To Gray", "Aesthetics Of Hate", "Now I Lay Thee Down" and "Halo".

Mike Sloat:
Video is all based on the artwork from the album as well as the vision of the artist, Paul Gerrard. Together we hashed out some concepts for attack scenes as well as the band's performance.

We shot the band on green screen in Philadelphia on August 1st, 2011. It was on a off-date from the Mayhem Festival. There's well over 600 shots in the video, all of which have varying levels of CG effects, and ended up taking over 2 months to complete.

Watch the video here >>


Source: Nme.com
TakeMyScars.com - A Place Dedicated to the Mighty Machine Head!