MACHINE HEAD NEWS!
February 6, 2014, posted by Crumbs.
Machine Head Will Enter Jingletown Studios on Sunday, February 9th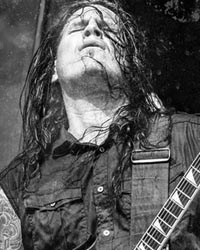 Phil Demmel posted this on Twitter a few hours ago:

Countdown: 4 days until load-in to record #8. Most excited I've been before an album session since my first, 26 years ago. Lots of work to do!

Machine Head will enter JingleTown Studios in Oakland, CA on Sunday February 9th to begin recording their 8th, yet untitled studio album.

Tentative songtitles set to appear on the CD include "Killers & Kings", "Beneath The Silt", "Ojos De La Muerte", "Sail Into The Black" and "Night Of The Long Knives".


Source: Phil Demmel Twitter
TakeMyScars.com - A Place Dedicated to the Mighty Machine Head!