MACHINE HEAD NEWS!
March 11, 2014, posted by FotherMucker99.
Machine Head Album #8: Production Blog #1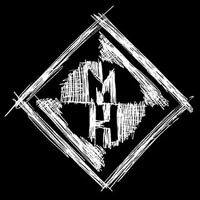 The first in a series of short segments regarding the production side of making Machine Head's new album.

Robb Flynn:
The video blogs will focus heavily on the "production" side of the recording process. This being the 4th Machine Head album-in-a-row that I've produced, I've been able to build a really great team of guys around me. This team greatly enhances the entire production process and I think this is a cool way to introduce you all to them and the roles they play.

The blogs themselves will all be a little behind the curve of the actual recordings, as it takes a while for our video dude Scott "Gravy Legs" Kirkeeng to edit them, but I think for some of you it will be an interesting, enjoyable journey of behind the scenes of recording.

For some of you though, it'll probably be boring as fuck! So I'm giving you an early warning right now. *WARNING* If microphone placement, and studio tech talk are as exciting to you as say, "watching paint dry," feel free to ignore these and log back in to your normal interporn.com site!! There will very little "band" footage, (people tracking etc...), that's been done to death at this point, so were trying to show you something different.

Again, it will focus on a whole other side of making a record, and the people who help guide it to fruition.


Source: MH youtube
TakeMyScars.com - A Place Dedicated to the Mighty Machine Head!