MACHINE HEAD NEWS!
June 5, 2008, posted by Crumbs
MACHINE HEAD Photos From ELECTRIC WEEKEND Available!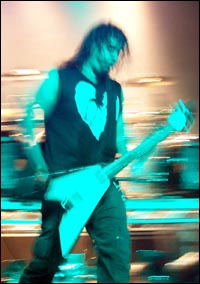 High-quality photos from this year's Electric Weekend Festival — which was held May 30-31 at John Lennon Auditorium in Getafe, Spain — have been posted online at Kinga Gergely Photography.

Included are pictures of the following artists:

MACHINE HEAD
METALLICA
SOILWORK
WITHIN TEMPTATION
MNEMIC

Check out the photos here >>


TakeMyScars.com - A Place Dedicated to the Mighty Machine Head!