MACHINE HEAD NEWS!
July 23, 2008, posted by Crumbs
MACHINE HEAD Among KERRANG! AWARDS Nominees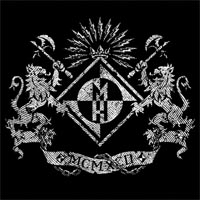 The Kerrang! Awards 2008 will take place at a top-secret location in London, England on August 21.

The nominees for the Kerrang! Awards 2008 are as follows:

Best Live Band:
30 SECONDS TO MARS
LOSTPROPHETS
MACHINE HEAD
THE DILLINGER ESCAPE PLAN
AVENGED SEVENFOLD

Best British Newcomer:
DEAD SWANS
WE ARE THE OCEAN
SLAVES TO GRAVITY
ELLIOT MINOR
GO:AUDIO

Best International Newcomer:
KILL HANNAH
A DAY TO REMEMBER
FOUR YEAR STRONG
BLACK TIDE
ALL TIME LOW

Best British Band:
LOSTPROPHETS
BRING ME THE HORIZON
YOU ME AT SIX
BULLET FOR MY VALENTINE
BIFFY CLYRO

Best International Band:
30 SECONDS TO MARS
MY CHEMICAL ROMANCE
MADINA LAKE
COHEED AND CAMBRIA
AVENGED SEVENFOLD

Best Single:
30 SECONDS TO MARS - From Yesterday
BULLET FOR MY VALENTINE - Waking The Demon
SIMPLE PLAN - Your Love Is A Lie
KIDS IN GLASS HOUSES - Give Me What I Want
PENDULUM - Propane Nightmares

Best Video:
BULLET FOR MY VALENTINE - Waking The Demon
30 SECONDS TO MARS - A Beautiful Lie
WEEZER - Pork And Beans
COHEED AND CAMBRIA - Feathers
GALLOWS - Starin' At The Rude Bois

Best Album:
BULLET FOR MY VALENTINE - Scream, Aim, Fire
AVENGED SEVENFOLD - Avenged Sevenfold
IN FLAMES - A Sense Of Purpose
MINDLESS SELF INDULGENCE - If
CANCER BATS - Hail Destroyer

For more information, go to this location.


TakeMyScars.com - A Place Dedicated to the Mighty Machine Head!