MACHINE HEAD NEWS!
November 14, 2008, posted by Crumbs.
Copenhagen Show Cancelled!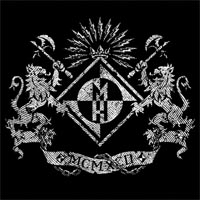 Tonight's (Thursday, November 13) MACHINE HEAD concert in Copenhagen, Denmark has been cancelled as vocalist/guitarist Robb Flynn deals with a severe throat and bronchial infection. MH's tourmates SLIPKNOT and CHILDREN OF BODOM will still be performing tonight in Copenhagen, and MACHINE HEAD will play Saturday's show in Berlin (November 15) as scheduled.


Source: MachineHead1.com
TakeMyScars.com - A Place Dedicated to the Mighty Machine Head!