MACHINE HEAD NEWS!
October 14, 2014, posted by Crumbs.
Backstage With Machine Head In Brighton, UK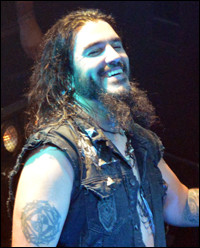 When Machine Head travelled to the UK this summer, Metal Hammer took a day trip to Brighton to catch up with Robb Flynn and co.

And while backstage we learned all about Robb's warm-up routine to get him ready for screaming his lungs into dust every night. It's not just using a vocal warm-up on his phone, the band also stick on Diary Of A Madman to get amped for the gig.






Source: Metal Hammer
TakeMyScars.com - A Place Dedicated to the Mighty Machine Head!