MACHINE HEAD NEWS!
August 15, 2008, posted by Crumbs
Video Interview With PHIL DEMMEL Available!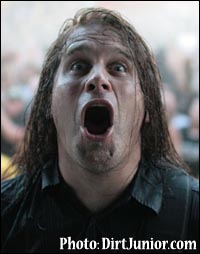 Danny from Rock Scarz magazine recently conducted an interview with guitarist Phil Demmel of the San Francisco Bay Area metallers MACHINE HEAD. Watch the eight-minute chat below.










TakeMyScars.com - A Place Dedicated to the Mighty Machine Head!