September 12, 2011, posted by Crumbs.
'Unto the Locust' Listening Parties & New Song Premiere!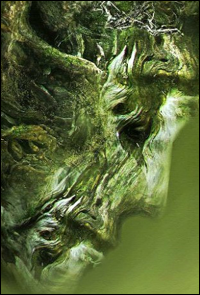 In celebration of the much anticipated release of their new album "Unto The Locust" on September 27th, Machine Head will be attending four listening events in Los Angeles, New York, Chicago and Oakland. These events provide fans with an opportunity to celebrate the album's release with the band and hear the acclaimed new album in its entirety, already being hailed by music journalists world wide as their best offering to date.

Machine Head will join fans, friends and industry at all four events, each unique in its own way, but every one promises to be a night to remember. ** Please note, Machine Head will not be performing at any of the events. ** Says vocalist/guitarist Robb Flynn of the festivities, "There are listening parties being held for this release all over the world, but we felt that putting a handful of events together here in the States and attending them ourselves would be a great way to give our fans and friends across the country a chance to hear the album before its release, and us a chance to hang with all of them as that's happening. We can't wait!"

These events will be free to attend, but space is limited at some of these venues so please arrive early to ensure entry. Look for more details to come about additions to the festivities such as presenters, prize giveaways, etc. The dates for all four events are as follows:

Thu Sep 22 - Los Angeles, CA
On The Rox (upstairs at The Roxy Theatre), 9009 West Sunset Blvd, West Hollywood, CA 90069 - Presented by Full Metal Jackie - 10:00 PM, 21 & Over.

Sat Sep 24 - New York, NY
Last Rites Tattoo Theatre & Gallery, 511 West 33rd St, 3rd Floor, New York, NY 10001 - 9:00 PM, All Ages.

Sun Sep 25 – Chicago, IL
Exit, 1315 West North Ave, Chicago, Il 60622 - Presented by The Chicago Metal Factory - 9:00 PM, 21 & Over.

Tue Sep 27 – Oakland, CA
Oakland Metro Operahouse, 630 3rd St, Oakland, CA 94607 - 8:00 PM, All Ages.

Also in anticipation of the release of "Unto The Locust", Full Metal Jackie will be premiering a brand new track from the album this coming weekend, September 16-18. To find a radio station near you carrying the show, go to www.fullmetaljackieradio.com, www.facebook.com/fullmetaljackie666 or twitter.com/fullmetaljackie.


Source: Machinehead1.com