MACHINE HEAD NEWS!
November 1, 2011, posted by FotherMucker99.
The Eighth Plague Tour Oslo style part 2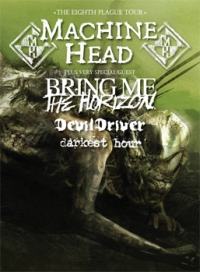 Ozzy Osbourne's classic "Diary Of A Madman" was blasting over the PA before Machine Head launched into the first song of tonight's show in Oslo.

Ozzy Osbourne - Diary Of A Madman (intro) (PA)
I Am Hell (Sonata in C#)


Source: TakeMyScars.com
TakeMyScars.com - A Place Dedicated to the Mighty Machine Head!