MACHINE HEAD NEWS!
August 3, 2009, posted by Crumbs.
Sonisphere reviews: Machine Head & Limp Bizkit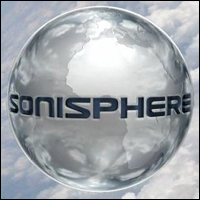 When two tribes went to war at Sonisphere!

Machine Head

OK, so it might have been as much of a secret as the fact that Santa doesn't exist but the bottom line is that Machine Head did take to the stage at Knebworth and, with the fire in his eyes burning like a scene from Apocalypse Now, Robb Flynn lead his troops into 'Imperium' and through what was undoubtedly the set of the weekend.

It's been a while since we've seen the Machine Head of old in the live environment but the sheer ferocity of the likes of 'Ten Ton Hammer', 'Old', 'Beautiful Morning' and 'Struck A Nerve' (which ignites about 20 circle pits around the arena) combined with the band having a point to prove is a combination that's nothing short of lethal. The "Machine fucking Head" chants ring louder than just about anything else all weekend and if they came here feeling like they had to reaffirm their standing as one of the most vital bands in metal to anybody, they should consider this job done.


Limp Bizkit

After the fanfare that surrounded their Download performance, Limp Bizkit had a hell of a lot to live up to and it didn't quite reach those dizzy heights. That's not to say that Durst's soldiers weren't up to the task at hand and, considering the band's standing amongst the average Lamb Of God/Machine Head/Metallica fan, they could have taken a real bruising but instead they man up and still pull a performance out of the bag.

Hell, you could even argue by the reactions that greeted 'Nookie', 'Rollin" and 'Break Stuff' that they even won a little bit of respect and that's something that would never have happened a few years ago.

The bottom line is that Bizkit played to the people that considered them the enemy today and that they still managed to pull a show out of the bag that ignited an 80% positive reaction should be applauded. Now it's up to the band to deliver a record that capitalizes on all of the good-will thrown their way this summer.

Beez


Source: Metalhammer.co.uk
TakeMyScars.com - A Place Dedicated to the Mighty Machine Head!