MACHINE HEAD NEWS!
December 17, 2013, posted by FotherMucker99
Secrets of my success: An interview with Robb Flynn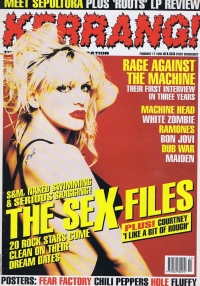 By anyone's standards, Machine Head are nothing short of a raging, runaway success.
The sort of dream every kid who ever wanted to be in a rock band has.

Click thumbnail image for bigger view


TakeMyScars.com - A Place Dedicated to the Mighty Machine Head!