MACHINE HEAD NEWS!
July 8, 2009, posted by Crumbs.
SONISPHERE Organizers: We Offered MACHINE HEAD More Money To Stay On Festival Bill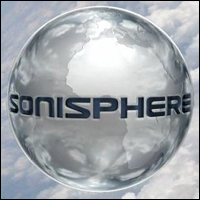 The organizers of the METALLICA-headlined inaugural Sonisphere festival — which is scheduled to take place on August 1-2 at the legendary Knebworth Park, United Kingdom — have issued the following statement regarding MACHINE HEAD's decision to cancel their appearance at the event:

"We regretfully confirm that MACHINE HEAD have made the decision to pull out of Sonisphere festival Knebworth. We have spent close to two weeks talking to MACHINE HEAD to try and keep them on the festival including offering them higher billing on the Saturn Stage, so that they would be performing immediately after LIMP BIZKIT and before NINE INCH NAILS. They would also get a longer time slot and were offered an increase in fee. Unfortunately, the band did not find this agreeable.

"We have strived to make Sonisphere a great festival in our debut year with one of the strongest lineups out there. Our main priority is to give the fans a great weekend full of awesome bands and it was only recently that LIMP BIZKIT became available. In the process, MACHINE HEAD have been upset, and despite our best efforts, they have made the decision to cancel their appearance. We are obviously very disappointed that they will no longer be a part of the stellar line up at Knebworth on August 1st and 2nd and what promises to be an incredible weekend.

"MACHINE HEAD will still be appearing at Sonisphere festivals in Spain (where they have now been moved to a main stage slot), Finland and Sweden."


Source: Blabbermouth.net
TakeMyScars.com - A Place Dedicated to the Mighty Machine Head!