MACHINE HEAD NEWS!
July 24, 2011, posted by FotherMucker99.
Robb Flynn interviewed by thefirst3songs.com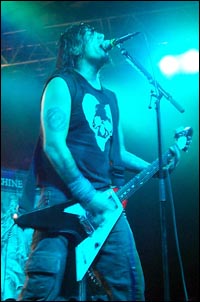 Amy Harris of thefirst3songs.com conducted an interview with Robb Flynn on July 6th the day after their first show in 15 months at Club Vegas in Salt Lake City, UT.

You can now read the interview here.


Source: http://thefirst3songs.com
TakeMyScars.com - A Place Dedicated to the Mighty Machine Head!