MACHINE HEAD NEWS!
September 13, 2011, posted by FotherMucker99.
Robb Flynn featured on Eric Braverman's The greatest music ever created and how it ruined our lives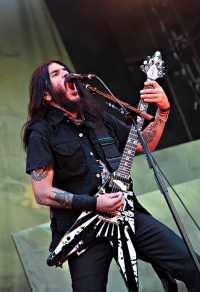 Eric Braverman interviews Robb Flynn at the Rockstar Energy Drink Mayhem Festival 2011.

You can now watch the chat below





Source: www.muzu.tv
TakeMyScars.com - A Place Dedicated to the Mighty Machine Head!