MACHINE HEAD NEWS!
November 14, 2012, posted by Crumbs.
Robb Flynn: "Top jokes so far" about the double inguinal hernia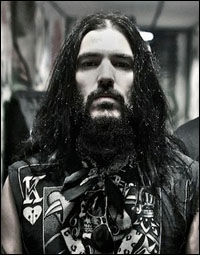 Robb Flynn just made a post on the official Machine Head boards about his double inguinal hernia that has forced the cancellation of nine shows of the Dethklok tour and it's pretty funny...

Robb Flynn:

Top jokes so far:
- "Now you can add an third N to Flynnn for your third nut"

- "Knock knock? Who's there? Hernia good jokes lately? Badabing!"

- "Now The General can Teabag like a motherfucker"

- "I guess that makes you 'a baller'"

- "With your small penis and your extra balls, now when you lay on your back it looks like a toy cannon"

- "Thank god you're not half Irish and Half Scottish, you'd be all bag and no pipe"

- "How many 'N's' in Flynnanigans? Too many just like your sack!"

- "3 NUTS!? That's metal as fuck!"

Now playing: Accepts "Balls to the Wall" and AC/DC "Big Balls"



Source: Frontlines.machinehead1.com
TakeMyScars.com - A Place Dedicated to the Mighty Machine Head!