MACHINE HEAD NEWS!
November 26, 2013, posted by FotherMucker99.
Robb Flynn: "I don't wanna sound too cocky, but Machine Head has given the Bay Area scene a much needed kick in the ass!" Kerrang August 1994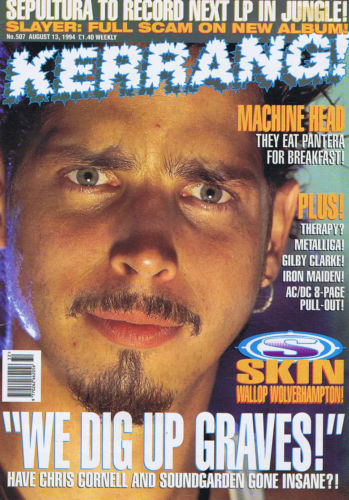 In 1984, Metallica were the San Francisco Bay Area's new Metal gods. Ten years on, it's Machine Head who are bustin' outta the Bay Area with arguably the heaviest Metal album of 1994!

Click thumbnail image for bigger view


TakeMyScars.com - A Place Dedicated to the Mighty Machine Head!