MACHINE HEAD NEWS!
October 24, 2008, posted by Crumbs.
'Roadrunner United' DVD: Third Preview Clip Posted Online!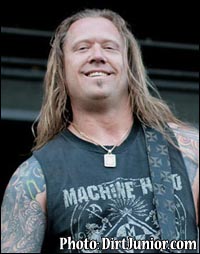 Not only is "The Dagger" a fan favorite, but it's several artists' favorite from the whole project. Here Howard Jones discusses writing it, while Paul Gray, Adam Duce, Robb Flynn, and Andreas Kisser give their thoughts on the track.

This is the third of over 25 clips we're rolling out all over the web.

The Roadrunner United Concert DVD is out December 9th, 2008.





Source: Roadrunner.com
TakeMyScars.com - A Place Dedicated to the Mighty Machine Head!