MACHINE HEAD NEWS!
January 8, 2012, posted by Crumbs.
Rise to Remain Pulls Out of Machine Head US Tour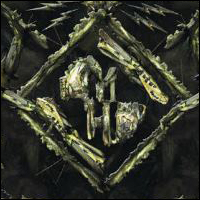 British metalcore act Rise to Remain have been forced to cancel their stint on Machine Head's upcoming tour due to the departure of bassist Joe Copcutt and drummer Pat Lundy. The band gained international recognition in 2011 by opening for Iron Maiden during a handful of European dates.

Rise to Remain guitarists Ben Tovey and Will Horner along with vocalist Austin Dickinson, the son of Iron Maiden frontman Bruce Dickinson, plan on invading North America after recruiting new members. The band issued a statement regarding the departures and future plans in the following press release:

It is with regret that Rise To Remain announces that they have parted company with their bass player Joe Copcutt and drummer Pat Lundy on the eve of their first North American tour.

As a result, they will no longer be able to take part in the shows as planned supporting Machine Head. The band apologizes to all their North American fans but would like to assure them that they will be playing shows there very soon.

The North American release of their critically acclaimed debut album City Of Vultures via Century Media Records now moves to June 5th, when Rise To Remain will be heading to North American shores for an extensive soon-to-be-announced tour. The North American album release will also feature exclusive new material recorded in the coming months.

Rise To Remain will head back out on the road in the UK and Europe as previously announced in March on their headlining tour with German metallers Heaven Shall Burn as support.

New members will be announced in due course. In the meantime, Rise To Remain would like to thank Joe and Pat for their contribution to the band's success and wish them well with all their plans for the future.

Rise to Remain released their debut album 'City of Vultures' on Sept. 5, 2011, through EMI. Century Media had planned a U.S. release 'City of Vultures' on Jan. 24, but as stated the album will now be pushed back to June 5.


Source: Loudwire.com
TakeMyScars.com - A Place Dedicated to the Mighty Machine Head!