MACHINE HEAD NEWS!
October 22, 2008, posted by Crumbs.
More Footage From 'The Blackening' Special Edition Posted Online!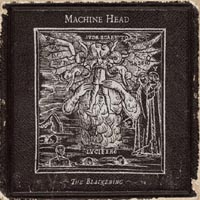 Get your second sneak peek at a clip from the DVD included with the upcoming "The Blackening" Special Edition, featuring Machine Head's performance of "Aesthetics Of Hate" from this year's Rock In Rio! Watch the clip below.

For more details on "The Blackening" Special Edition, click here, and be sure to grab your copy when it hits stores on October 28th!

Do you want to be sure to get your hands on "The Blackening" CD & DVD Specia Edition? It includes bonus tracks and a DVD with live performances from 2004 and 2008!

Pre-Order the U.S. version today at Amazon.com!
Click HERE >>

Aestethics of Hate - Rock in Rio, Lisbon, Portugal 2008

Source: MachineHead1.com
TakeMyScars.com - A Place Dedicated to the Mighty Machine Head!